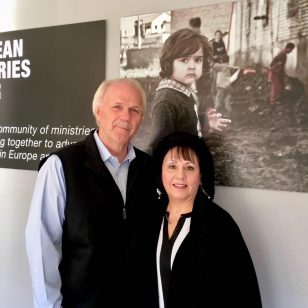 Fellowship of European International Churches (FEIC) was initiated in 2004 by Terry & Ruthanne Hoggard, who have served in international church ministry for more than 20 years.
Over their two decades of international ministry in Europe, the Hoggards watched the gradual transformation of Europe from a continent of independent nations with national currencies, languages and cultures, to a continent working toward a unified political, social and geographic landscape through the European Union (EU).
With the continued expansion of the EU and increased immigration to Europe from the world over; more and more, Europeans are embracing internationalism while internationals are transitioning to European culture. This historical phenomena has created a thriving environment for international churches to grow and prosper.
The Hoggards responded to this trend by joining with the Assemblies of God World Missions to create the FEIC, which they led from 2004-2013.
Since 2012, the Hoggards have extended the original vision of FEIC and formed the Global International Church Network (GICN) in order to help strengthen other regions of the world in forming relational networks.
In order to focus on this global ministry endeavor, the Hoggards have handed the leadership of FEIC to Larry Henderson, senior pastor of Vienna Christian Center, and Tony Ibarra, founder of Jesus For All People Ministries.
You can read more about GICN here.