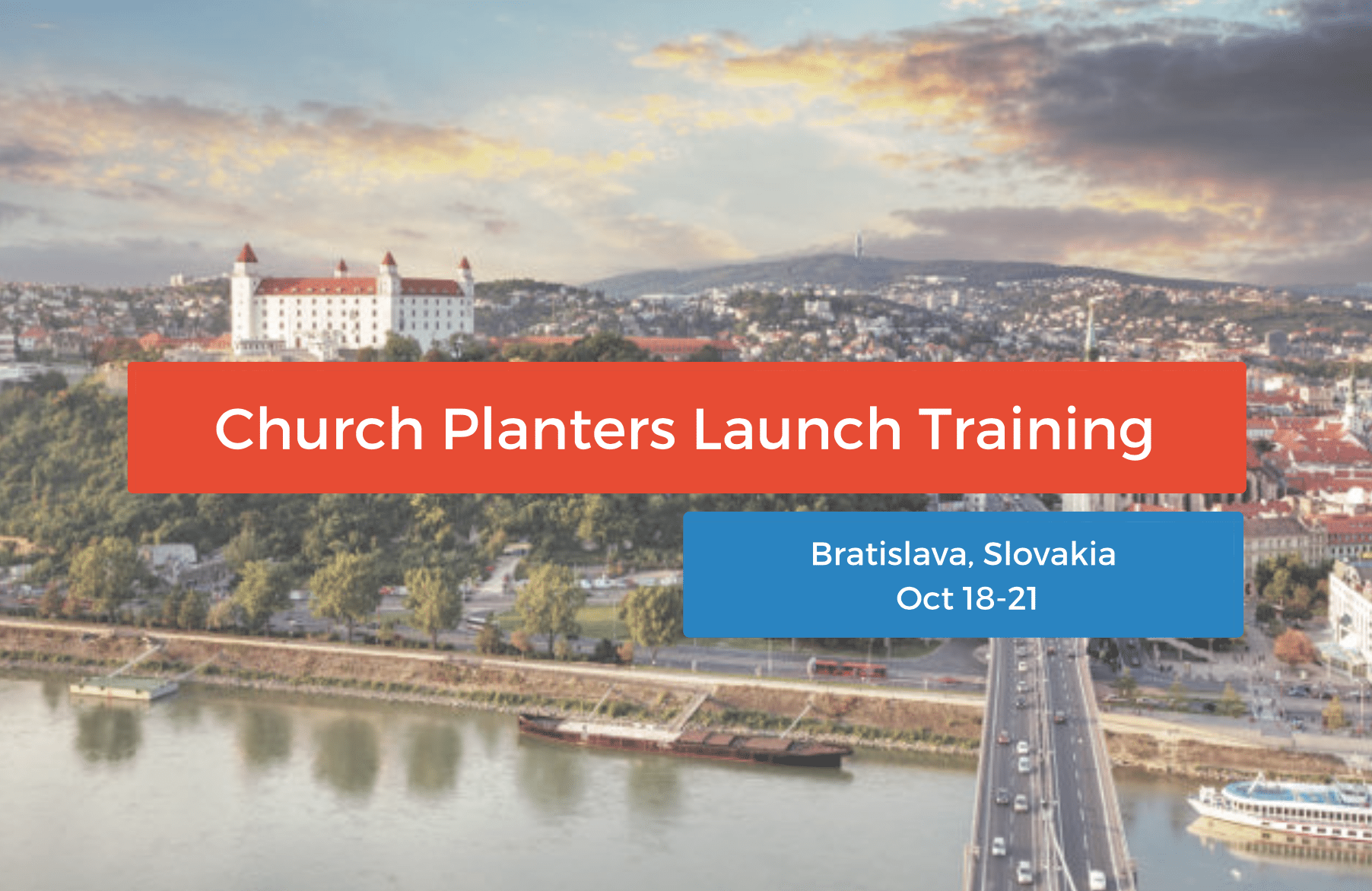 Church Planters Launch Training Information
We are excited to offer a Church Planters Launch training in partnership with FEIC, Urban Tribes and the Church Multiplication Network! It doesn't matter if you have already planted, are planting or will plant, these transferable church planting principles will help you and your team to accomplish what God has called you to do.
Presenters from the Church Multiplication Network will be sharing principles and resources all day on the 19th, 20th and half day on the 21st that we can contextualize in our urban gateway cites of Africa and Europe.
Our Launch Training team is working hard to prepare for your arrival so please take a moment to REGISTER below and read over all the Launch Training information below that you'll need to know.
ARRIVALS – Plan to arrive on Wednesday, October 18th to begin on the morning of the 19th.  A shuttle will run on Wednesday, October 18th from Vienna (VIE) Airport to Hotel Bratislava between the hours of 10am and 5pm. The shuttle will run approximately every 2 hours. The cost is 15 euros per person.
DEPARTURES – Plan to depart anytime after lunch on Saturday the 21st. A shuttle will run approximately every 90 minutes on Saturday afternoon, October 21st from Hotel Bratislava to the Vienna (VIE) Airport between the hours of 1pm and 7pm. The cost is 15 euros per person.
When booking your tickets please keep in mind the operating times of the shuttle. If your arrival/departure falls outside of these times, we suggest that you use the car rental service from the airport. The travel time between the Airport and Hotel Bratislava is approximately 45 minutes depending on traffic.
Please send a copy of your itinerary to [email protected] once your flights are booked.
2017 Church Planters Launch Training Costs
Registration – 20 EUR/person – 30 EUR/couple
Shuttle from/to Vienna airport – 15 euros/person each way (30 Euros total round trip)
Church Planters Launch Training cost includes room, 8 full meals, coffee breaks and wireless internet
Double Room – 70 euros/person/day (Total Cost for Training – 210 EUR/person)
Single Room – 85 euros/person/day (Total Cost for Training – 255 EUR/person)
Business Room – a limited number of business rooms are available for an additional 10 EUR/night/room. These rooms offer upgrades including new decor and a small balcony. If you would like to upgrade to a business room please indicate so when you register.
If you are attending the FEIC Summit and the Church Planters Launch Training, please register from the FEIC Summit site to receive the discounted rate since both the Summit and Launch Training overlap on Wednesday night the 18th. REGISTER FOR SUMMIT
If you are only attending the Church Planters Launch Training, you can register below.