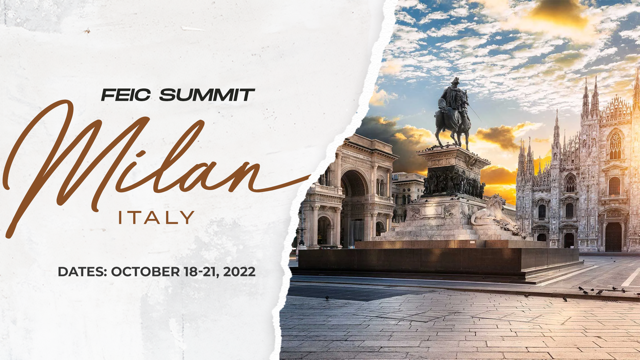 The FEIC Summit 2022 is set for October 18-21 in Milan, Italy!
We are excited to share more details about the Summit with you here.
Highlights Below:
* Register now, pay later
* Book your own accommodations
* Transport information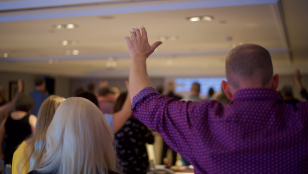 Registration
Registration costs is 100 Euros per person and you can pay on-site (cash only). We do need you to register in advance to prepare for everyone. Note that the registration does not include lodging, as each person is responsible for arranging their own accommodations.
Click here to register.
Accommodations
We have provided some hotels in the area near the meeting place or you can get an AirBnB if that better meets your needs.
List of recommended hotels: Please click on the hotel name to go directly to the hotel website.

Ibis Milano Nord Ca'Granda: 25-30 minutes via public transport.
Novotel Milano Nord Ca'Granda:. 30 minutes via public transport.
Ibis Milano Centro: 15-20 minutes via public transport.
Best Western Madison Hotel:. 15-20 minutes via public transport.
Crowne Plaza Hotel: 15 minutes via public transport.
Transportation Information
Arrival into Milan

Malpensa Airport (MXP)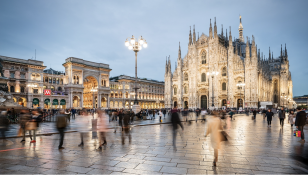 • Train – from Malpensa Airport to Milano Porta Garibaldi or Milano Centrale.
Click here for departure times or to purchase tickets online. Cost is 13 euro.
• Taxi – Cost is approximately 50-100 euro and it will take about 40-50 minutes.
Milan Linate Airport (LIN)
• Bus / shuttle from Linate Airport to Milano Centrale. Departure times and tickets can be purchased at one of the following locations: online at starfly.net or airportbusexpress.it. Cost is 6 euro.
Metro Tickets
You can purchase metro tickets at a red ticket machine at Porta Garibaldi or Centrale. To purchase a one-time journey for 2 euro, select the M1-M3 Zone Ordinary Ticket. Or puchase a 3-day ticket for 12 euro, which is valid for 72 hours from the first time you use it.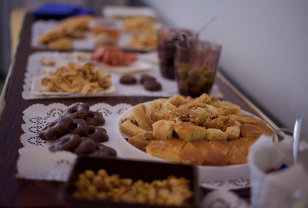 Meeting Venue
We will have our sessions at the 7th Day Adventist Church located at Piazza Mirabello 2 Milan. This is in between the Green Line stop Moscovao and the Yellow Line stop Turati. It is a 5-8 minute walk from either of these stops.