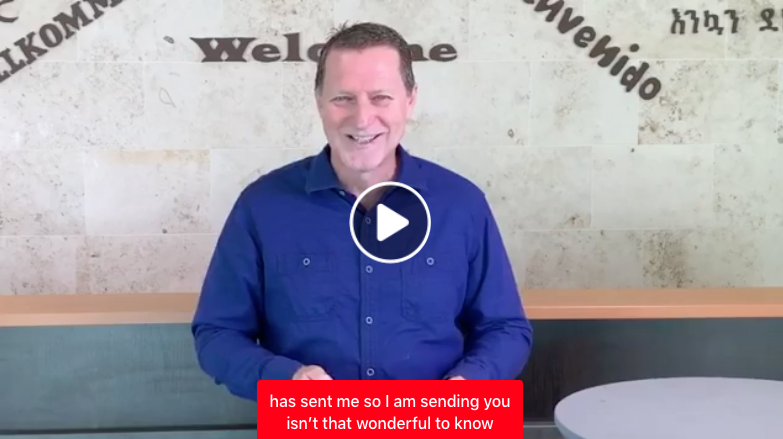 Lockdown in Vienna: Larry Henderson
Locked In But Not Locked Out … FEIC Member Churches Thrive During COVID-19 Lockdown
As the COVID-19 pandemic swept through Europe months ago, national lockdowns became the norm. Government officials restricted individual movement and group gatherings to minimize the spread of the virus.
But that hasn't stopped the church from being the church!  FEIC member churches across Europe – and even Northern Africa – continue to meet and minister online throughout the lockdown.
Over the next few days, the FEIC communications team will release a series of brief interviews with a number of pastors from our member churches on how they are coping with lockdown, how they are keeping ministry going, testimonies of what God is doing in their church and city, and what they've learned through this unprecedented experience.
We hope you enjoy this series we're calling: 'Locked In But Not Locked Out … FEIC Member Churches Thrive During COVID-19 Lockdown'
Jeff Slaughter for FEIC
Lockdown in Vienna: Larry Henderson
Larry and Melinda Henderson pastor Vienna Christian Center in Vienna, Austria.
FEIC: How are online services going for your church? What kind of engagement are you getting? What has surprised you about having services online?
Larry: Our greatest challenge is that we cannot meet at the church or with others to record so each pastor at Vienna Christian Center has recorded from their home. We've all surprised by the number of viewers on our different platforms but the biggest lesson we've learned is that audiences are passive versus community engagement is active.
FEIC: Since you started having services online, what have you learned that works and doesn't work? 
Larry: We've learned two important lessons:
We've learned how important it is to stream on different platforms. Each platform will reach a certain audience so it's important to use multiple platforms to engage the greatest number of people. We use a streaming service (lightcast.com) that sends each service out to various platforms at the same time as if it's a live feed.
The second lesson we've learned is pre-recording is your friend! It minimizes any potential problems while still feeling personal and pastoral.
FEIC: Can you share a testimony or two about what God has done for you, your family and your church during this time?
Larry: Our greatest win has been that we've seen our Life Group participation increase from 50% of the those who attend our services to an average of 75% between our VCC congregations. Now we're working to capitalize on keeping them engaged once we return to our facilities.
FEIC: Do you and/or your church have any specific prayer requests you would like to share?
Larry: We're praying for all our FEIC family in two areas:
That God will provide financially during this time to meet every need.
And that we will be Spirit-led as we pivot and prepare for post-quarantine ministry.