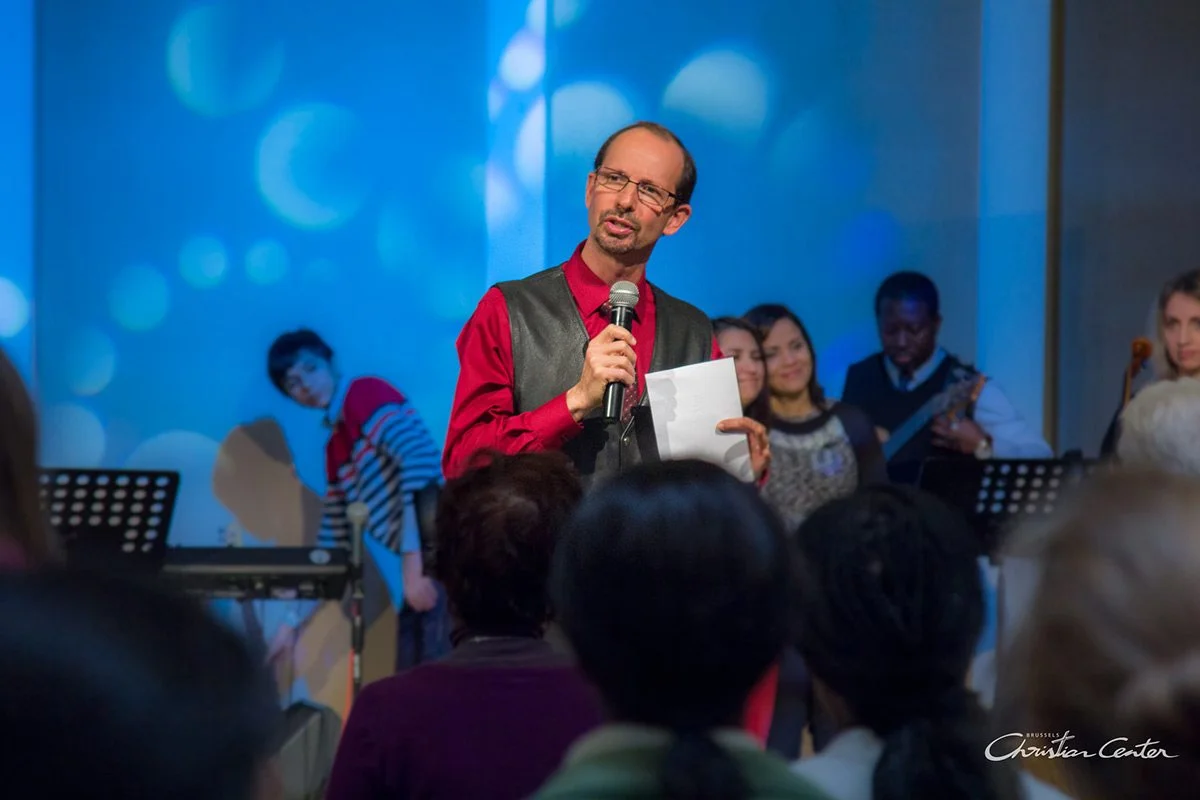 Brussels Christian Center
FEIC Member Church Spotlight
Brussels Christian Center
Pastor Joe Szabo
The FEIC Member Church Spotlight is a new feature of the Fellowship of European International Churches' website. In this feature, we interview pastors of member churches and learn about their history, what makes the church unique and their current ministry focus.
This interview features Brussels Christian Center and Pastor Joe Szabo.
Please share briefly about Christian Center's history.
"Brussels Christian Center is over three decades old and runs 600-700 each week with weekly services in English and French. The Lord has blessed us with a number of devoted staff, an experienced lay leadership council, a spacious property on the south side of Brussels, and a ministry and outreach-oriented body of believers.
What is the next step for Christian Center in terms of growth and the future?
"We are working to re-engage with the expat community in Brussels, minister to refugees, develop a stronger home group network, and to enter unreached communities. We seek to be a greater blessing to the greater Pentecostal community in Belgium."

Do you have a special focus or theme for 2017?
"Our 2017 focus is 'Pursuing the Purpose of God.' We plan to develop the theme through two conferences in 2017 as well as periodic teaching and preaching on the subject."
Describe Brussels Christian Center in terms of your 'international culture'.
"We have a relatively small percentage of expats, but up to 50 nationalities represented. Our majority groups include: Belgians, Congolese, Filipinos and Latinos."
Tell us about some challenges you guys have successfully led your church through in the last few years. What did you learn from this that you could share with us?
"The church has undergone a pastoral change in the last two years. We are navigating through some challenges related to change, aligning ministries, and readying ourselves to move to a deeper level of spirituality, more engagement with the lost, and a higher level of discipleship."
How can fellow FEIC churches pray for your church?
"We would ask for prayer for unity and love within the church and to pray for a worship pastor for the church."
Church contact information:
Lead Pastor(s): Joe Szabo
Church name: Christian Center
Church Address: 47 Steenweg op Waterloo, 1640 Sint Genesius Rode, Belgium
Church Website: www.christiancenter.be
Church E-mail: [email protected]