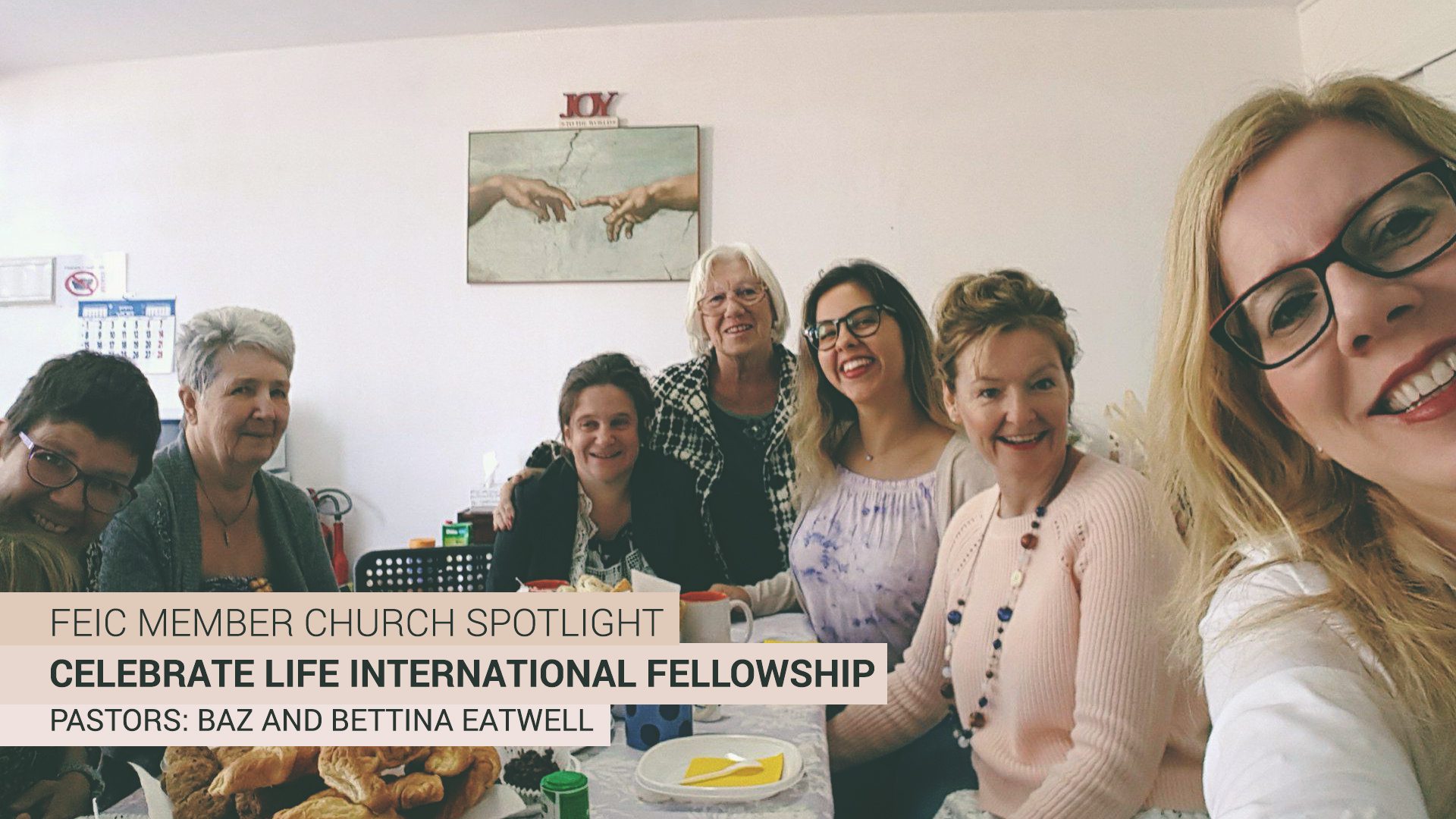 Celebrate Life International Fellowship
FEIC Member Church Spotlight
Celebrate Life International Fellowship
Pastors: Baz and Bettina Eatwell
The FEIC Member Church Spotlight is a feature in which we interview pastors of member churches and learn about their history, what makes the church unique and their current ministry focus. 
This interview features are Bas and Bettina Eatwell, pastors of Celebrate Life International Fellowship on Tenerife of the Canary Islands..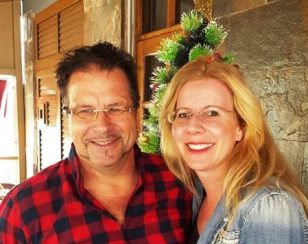 1) Please start with telling us about yourself and your family. Share your country of origin, your heart for the church/missions and a bit about your ministry path.
I (Baz) was born in a small village, Borstal in Rochester in Kent, England. I am the youngest of 3. 
My parents were not church people really, but I used to attend the local Baptist church for Sunday School from time to time when I was young. My Father died when I was 12 years old, at the same time both my brother and sister shortly moved away due to their work. 
At the age of 10 started to learn the Trombone, I played in the local orchestra and other bands attaining my Royal School of Music grade 5. Originally I intended in joining the R.A.F. but, discovered Rock music and guitars and went into that whole scene. 
At the age of 26 I was using drugs and alcohol to a large extent and my life was pretty much out of control. I was told about Jesus, how He loved me, and how He would heal my life and give me purpose, and after a while I gave my life to Him. Everything changed. 
I joined a small non-denominational church in my area, and after a few months was baptised in water, followed by being baptised in the Spirit. Soon, as a guitarist I was leading the worship. Introducing more modern songs and writing my own. In the early 90's I was in various Christian rock bands, then later formed my own, "Maverick" of which I was signed to Kingsway Music. We had two songs released on the compilation album White Metal Warriors. The band saw some moderate success but disbanded around '96. 
In 2002 we moved to Tenerife. I had trained as a scuba diving instructor and eventually started my own business, which I ran for 5 years until I sold it in 2008. At this time my marriage broke down on account of my wife's unfaithfulness and I hit a dark and difficult time. The church that I attended and led worship for the past 5 years or so disowned me. I knew I needed to stay in church, I could not afford to be out of fellowship. This is where I met Mark and Kelly Baumgartner. 
They understood where I was and welcomed me to attend the church they were pastoring, Calvary Assembly International Church. Over the next two years or so God healed me of my pain and hurt, with the help of the friendship and fellowship of others. After a long time, I started to lead worship again, I started to write and record again. I met Bettina and we were married in 2010.
Both me and Bettina started to attend the bible institute run by Mark and Kelly and studied there for 4/5 years. In 2012 we took over the pastoral position of Calvary Assembly International Church. The church grew, and the dynamic of it changed. In Tenerife there are a great number of South Americans, and we came to realise that Calvary was now more "Latino" than International. Praise the Lord growth is growth.
In May of 2017 we handed the pastoral position over to our assistant pastors, who originated from Venezuela and understood more the culture and customs of the South American way. (They are very different from our "European" ways!)
When Mark and Kelly made the move back to America at the end of 2017, Bettina and me offered to take over the work of the new church plant, "Celebrate Life International Fellowship". We celebrate two years this coming May. 
It is still small, but we have already started outreach to the local/International community: Movie Nights as well as Men and Women's meetings. As it is a small fellowship at present, I lead worship and share the preaching/teaching duties with Bettina. Our vision is of course for growth. We live on an Island that is dominated by the tourist trade, therefore attracts not only "sun seekers" but people who have to live and work in the industry. We pray and hope that we can reach out to the Internationals that are here, away maybe from family and friends and provide a place of help, support, trust and of course Christian influence.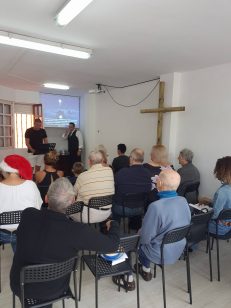 What is the next step for your church in terms of growth and the future?
We are planning various events to include those outside of the church. We have a park nearby where we will start doing outreach. We also plan Saturday morning meetings such as "Tupperware" parties that will open door for all to come in.
Describe your church in terms of your 'international culture'. What kinds of folks typically attend?
At present, it is mostly English, but we do have visitors come that are here on vacation, Dutch, Italians, Germans etc, as well as a few Local Spanish speaking from time to time.
Tell us about some challenges you guys have successfully led your previous church through in the last few years. What did you learn from this that you could share with us?
Financial challenges, yes, I think we all face them! God did not appear with a pot of money, so I had to be proactive, and moved the church location where the rent was cheaper. That is a problem here, as "Evangelical" churches are considered a "Cult". This is a very spiritually dark Island. Catholicism and superstitions are very strong. So trying to rent a building to hold "church" is difficult. Also, we found that different nationalities and different cultures do not always agree! Some want it done this way, some the other. As Pastors we had to learn to be strong, and at times if required stand firm on customs and standards that would encompass all, not just a few. We have always and still do emphasise that we are all family, this therefore has its similar challenges as any family would.
7) How can fellow FEIC churches pray for your church?
Pray for growth, for God led opportunities to share the good news. Please pray for encouragement and inspiration for myself and Bettina, as it is hard going on this Island.
8) Church contact information:
Lead Pastor(s): Barry and Bettina Eatwell
Church name:   Celebrate Life International Fellowship
Church Address:  Calle Atbitocazpe, Edificio Tamaide dos, Locale 4. 38679 Adeje. Tenerife, Islas Canarias
Church Website:     www.celebratelifetenerife.com
Church E-mail:        [email protected]