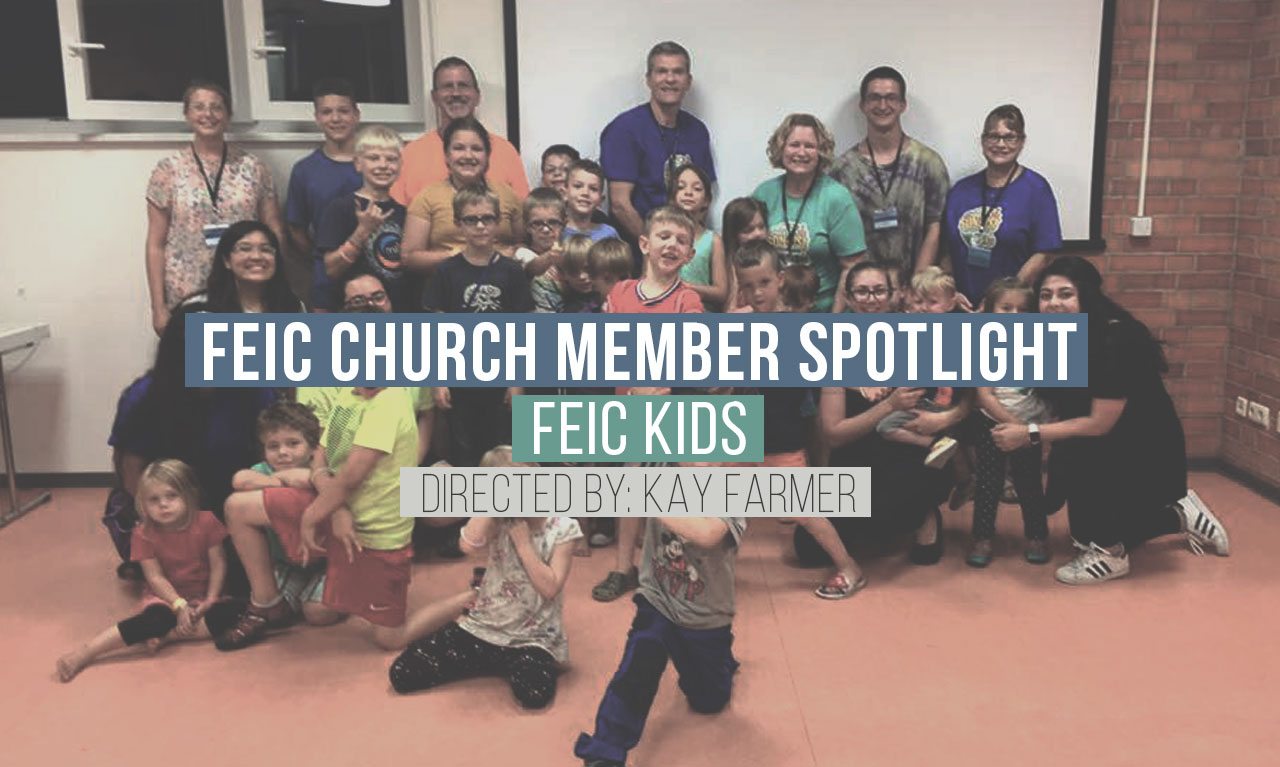 FEIC Network Partner Spotlight: FEIC Kids
FEIC Kids
Directed by: Kay Farmer
FEIC Spotlight is a feature in which we interview pastors of member churches and learn about their history, what makes the church unique and their current ministry focus. We also feature network partners and how they serve FEIC churches. This story features Kay Farmer, a missionary with Assemblies of God World Missions (AGWM) who is serving as a resource for international church children's ministry.
According to Larry Henderson, co-director of FEIC, Kay Farmer is developing a new program in cooperation with FEIC called 'FEIC KIDS'. The program provides strategic development and resources for international church children's ministries involved in new church plants as well as existing churches.
"We are excited to welcome Kay Farmer to the FEIC family," says Larry. "She will be serving as a part of the team with Pastors Dave and Karmi Buckley at Riverside Church in Budapest but also serve as a resource for our FEIC churches to help with training or developing workers for children's ministry in your local church.  Please contact us to talk more about what it would look like for Kay to help you develop a strong local children's ministry in your IC."
The following is an interview conducted by Jeff Slaughter with Kay about her spiritual journey, her missionary calling and the new ministry she is developing in cooperation with FEIC.
---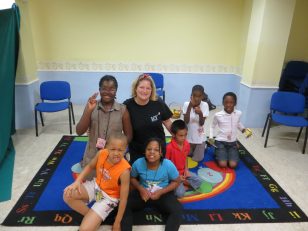 Let's start with a bit of background – where you are from, how God called you into children's ministry and then into missions.
I am from Pace, Florida, was raised in church and gave my heart to Jesus every Sunday. But at the age of eight I made a decision that this was the day I was changed!  I began working in Children's Ministry as a pre-teen. I traveled with our Kid's Pastors and did puppet ministry and Kid's Crusades with them. I also helped teach in our Girl's programs on Wednesday nights as a pre-teen. I was being discipled and trained from an early age!  I went on my first mission trip to Ecuador at the age of 17 and that is where God called me to Missions. I went to Bible College in Neosho, MO and graduated with a Bachelor's in Biblical Literature with a minor in Missions. Every summer I would come home and work on staff at my home church (congregation of 1200) in the Children's Ministry and Bus Ministry department working with Kid's Camps and leading our Sidewalk Sunday School teams and Children's Church. Our average Sunday consisted of over 200 kids. After graduation, I came on staff full-time at my home church in Children's and Bus Ministries.
Talk about your missions experience so far – what have you been doing?
While at Bible School in the summer, I did two-month missions assignments in El Salvador with King's Castle Ministries and lived in a Children's Home in Haiti teaching English to the kids and doing Kid's Crusades. I also spent 2 weeks in Mexico doing Kid's Crusades in the streets. I took a hiatus from missions and ministry for about seven years and then went to the country of Tanzania where we worked with the Maasai tribes to bring water to their villages.  In 2011, I returned to the mission field in Italy. I was at ICF Padova for 2 1/2 years and became the Kid's Pastor there. Every summer we did 7 weeks of VBS, 5 days a week, 8 hours a day with over 100 kids from international backgrounds.  We taught an after-school English program in the spring and fall in addition to regular Children's Ministries. I began to feel the need to help a church start a Kid's Ministry from the ground up, so I accepted a position in Antwerp, Belgium with Centraal Community.
You talk about 'storytime' on Facebook. Can you explain what you mean by that?
After realizing that a typical "Children's Church" was not going to work for our location and for the culture of Antwerp, I had to come up with a different method to reach the children in Antwerp. Story Time was our solution. I researched and found over 100 "Moral themed" stories that used Scripture and Biblical Values as the basis for the stories. Every week I would create a lesson plan based around that story, including songs, games, hands on activities and crafts. This was created to reach our secular, agnostic, atheist culture. We began with 0 children and ended with over 40 kids that had registered and come through our program with an average of 25 regulars!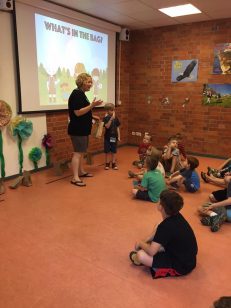 What are the trends of children's ministry that you see in today's church?
One of the biggest needs in Children's Ministry is a lack of volunteers and training for them.  Also, many churches want to reach a lot of children at one time through Children's Church, but not many take the time to disciple them in smaller more personal setting.
What are the unique needs of international church children's ministry and how do you meet those?
There are more resources available than ever before and the biggest issue for our International Churches is how to access those resources! Bilingual or duo-lingual curriculum is the biggest question I get the most. In an international setting we use English as the main language, but we know that there are non-English speakers and we need to include all of the children in the learning process each week. No international church is the same. We have to understand that every church will have to meet their needs in a different manner and what works in America will not always work in our church context!
What is your next move?
I will be moving from Antwerp to Budapest where I will base my work. I'll serve with David and Karmi Buckley at Riverside Church as their Kid's Pastor. My plan is to help the church grow in the area of Kid's Ministry and to teach and train the people of the church to be the ones to eventually lead the Kid's Ministry.
Tell us about FEIC KIDS
I am so excited about FEIC KIDS! This is something I have had in my heart since I was in Italy. FEIC KIDS exists to create Strategic Development for new Children's Ministries including Church Plants, Training your Children's Ministries Team for new and existing ministries and Resourcing your International Children's Ministries.  At this time we are looking to help any of our FEIC churches, but the first on the list is in Finland. There are many other churches that have added their names to the list. So the possibilities are endless!
Describe the program you'll be putting in place.
As far as FEIC KIDS, I will be working to specifically meet the needs of each individual church. No program will be the same. In International Ministry, we understand that every country in Europe has its own separate cultural needs and what worked in one country will not work in another.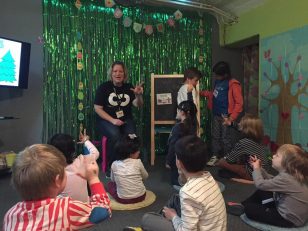 Strategic Development for new Children's Ministries includes:
Creating a plan of action for how to reach the children in your community.
Taking into consideration culture, acceptance or resistance to God/religion, and language abilities will play a key role in developing your Children's Program.
Training your Children's Ministries Team for new and existing ministries
One-on-one training and team training will be provided as means of determining the abilities and skills of your team
Evaluating the strengths and weaknesses of your team will give a better understanding how far your team will be able to reach into your community.
Evaluating methods and what is and what is not working with your existing program and steps to revitalise your Children's Ministry
Resourcing your Children's Ministry is essential to success!
Curriculum and multi-media, both free and purchased is available but knowing where to find it is the key.
Organization and Structure of your Children's Ministry is necessary to have a fully functioning program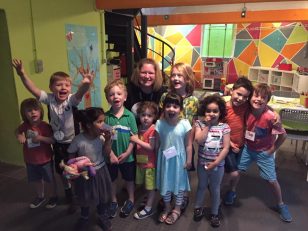 Why is ministry to children so important?
"Nearly 80% of people in our churches today decided to follow Jesus before age 18. 50% of them decided to follow Jesus before age 12. In fact, it becomes exponentially rarer and exponentially harder for a person to decide to follow Christ after age 18." -incm.org
Getting the Word of God in the heart and mind of a child will be the key to a personal relationship with Jesus as an adult. From personal experience, as a child I faced a lot of trauma that a child should not endure. Many of our International kids, especially immigrants and refugees do as well. Statistics would have predicted that my life turn out a different way. But, the constant in my life was Jesus and church. The constant was teachers and leaders who helped me learn the Word of God and hide it in my heart so that in those hard times, I knew where to turn. Building a solid Christ-centered foundation for our kids is key and begins at home and in Children's Ministry.
Tell me about your special fundraising needs to help with the international church ministry?
I am currently raising funds with the idea of reaching 10 churches a year for the next three years.  I have set a specific amount that will cover my expenses and time with each church. I am asking churches and supporters to partner with me and sponsor a church