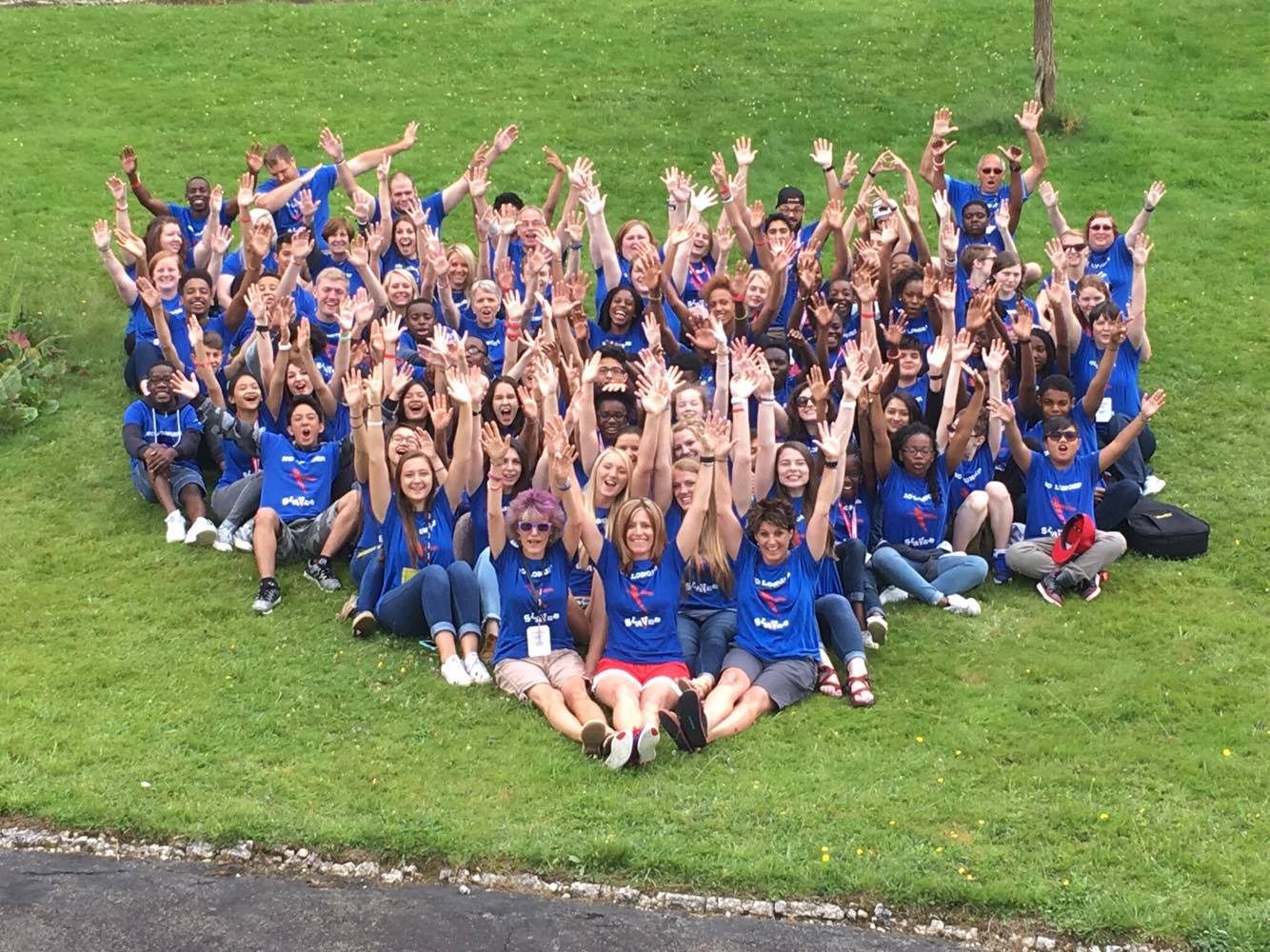 iYouth Camp : Changing Lives of International Youth in Europe
iYouth, a network partner of the Fellowship of European International Churches, holds its 16th camp this summer for international youth ages 13-19.
"iYouth Camp is a Christian camp open to international youth ages 13-19," says Donnelle Johnson, camp director since 2003. "The camp offers an encouraging environment for international youth to grow in the Lord. Our passion – to touch lives with the hope of Jesus Christ – permeates everything we do from our activities, to chapel, to the counselors who facilitate the camp."
Donnelle served at iYouth Camp when it was first founded by Chad and Dargan Phillips in 2001. She served on the worship team and as a counselor, where God gave her a heart for the young people of Europe.
"Our mission is to educate and equip international students to have a deeper walk with Christ and to develop a relationship with him – not just have religion," she says.
"Europe has religion but not a lot of relationships, so we focus on teaching these kids how to have a personal relationship with Jesus Christ.
"We Want To See Young People's Lives Changed"
In 2009, Donnelle grew the iYouth Camp leadership by inviting Donetta Hunter and Paul Travers to serve as camp pastors.
The camp experience affected Paul and his wife, Lori, so deeply that they are now serving as missionaries in Germany with Assemblies of God World Missions.
"We want to see young people's lives changed," says Paul. "Europe is very dark spiritually, with less than four percent of Europeans claim to know Jesus Christ.  We want to see that change."
iYouth Camp partners with FEIC member churches to organize the camp, which has been held in Switzerland, Belgium, Austria, France, Italy, Hungary, and Germany.
"We've seen youth from as many as 28 nationalities at the camp," says Donnelle. "It's a beautiful cross-pollination of cultures, languages, and nationalities coming together to worship God, study His word and pray – it's a very powerful thing.
Paul adds, "Worship is a centerpiece to all that we do at this camp. It's about bringing the young people to a place at certain times of day or evening where they can connect with the Lord."
"We've Seen God Do Some Amazing Miracles"
The camp is packed with activities designed to build relationships with God and with each other.  Each day is long and full with chapel services, small group meetings, breakouts, workshops, recreation and evening services.
"We do have a lot of fun at iYouth Camp," says Donnelle. "We've found that the more fun we have with the kids, the more their walls begin to fall. "And because we're 'neutral' and not from their home church, they're more likely to open up to us with some challenges they're facing. We've dealt with some pretty deep issues but we've also seen God do some amazing miracles and heal a lot of kids over the years."
"My Hope is to Impact Their Circle of Influence for Christ"
Here are just a few testimonies of how iYouth Camp has impacted lives:
"After serving with the camp for several years, I was at a leadership conference where I met a missionary mom from Europe. She told me that before attending iYouth Camp, her daughter was battling depression. But after camp, the mother said her daughter returned home with her joy restored.
In 2006, three camp kids were so committed to making a change in their city that they returned to Brussels and formed a youth ministry called, 'Explosion'. After more than 10 years, that ministry continues to touch the youth of Brussels, with hundreds coming together every month to worship God and hear His Word.
And one young camper from Austria now organizes secular kids camps in which she weaves Christ creatively into that camp.
As iYouth camp holds its 16th camp in Gersfeld, Germany this summer, the team is expectant that God will continue the work He began in 2001.
"My hope for iYouth is to encourage and equip European cross-cultural youth to impact their circle of influence for God. May iYouth shape the next generation to impact their world for Christ.