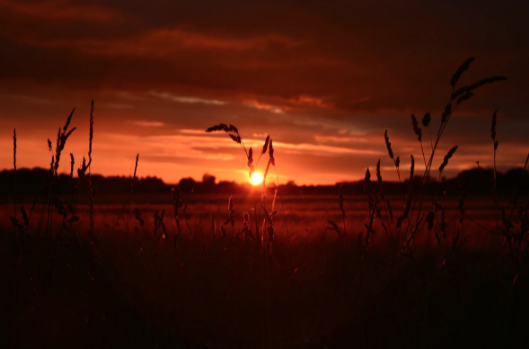 Give More Focus to the Moments
Hey Friends,
We live in a community called "Hirschstetten," which translates – "the place of the deer. The community is made up of a lot of apartments and duplex flats that are surrounded with some fields and small patches of trees where deer live.
Since the days are longer now, I've enjoyed going for walks but always stop to watch the deer eating their final meal as the sun sets. I grew up spending a lot of time outdoors and always appreciate the opportunity to enjoy nature.
Those pauses have also reminded me of a statement our great friend Ron Kuest shared with me a few months ago. He said – "Many times in life we're looking for movements, maybe we should give more focus to the moments."
Isn't that true? We all want to be a part of a movement or awakening, yet the whole of life is made of moments.
Don't get me wrong… we're praying for an awakening across Europe and want to be right in the middle of the International Church movement God is using to see the least reached and least engaged come to faith in Jesus.
But the reality is God wants us to focus on the moments He's placed in front of us! In fact, I believe movements happen when we give our best to each moment.
I know how easy it is to read this and say, "yeah, that's good…" But let's receive it as good counsel and spend more time focusing on the moments God gives us.
We're praying for you and your team this week!
Larry