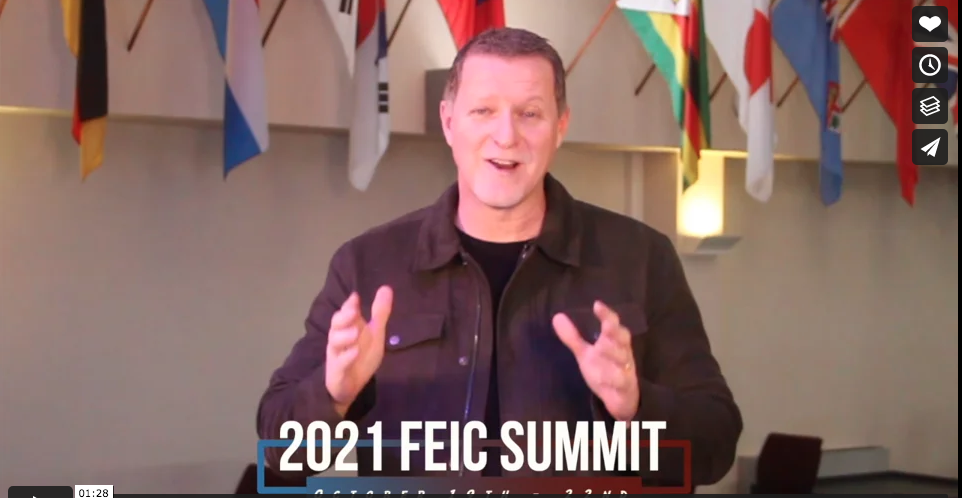 Make sure to save the dates of October 19-22 for our FEIC Summit. We are trusting that we will be able to travel and meet in person. We will use the VCC Gasometer Campus for our gathering times as well as sharing a meal each day. The Campus is located just off the U3 Metro line stop Gasometer which goes directly downtown to the City Center.
Click here to watch the FEIC Summit 2021 Update video.
We do need you to REGISTER HERE so that we can plan for meals. Cost is 100 Euros per person and can be paid on site with cash or bankomat. There are several hotels nearby that you can choose from that we have used in the past for guests.
Hotels in walking distance of Gasometer Campus:
Roomz Vienna Gasometer located around the corner from Gasometer Campus.
IBIS Budget Sankt Marx located a few blocks from Gasometer Campus.
Hotels on the U3 line:
Hilton Vienna Park located at Landstrasse a few stops on the U3 line to Gasometer.
Aldano Apartments Vienna functions more like an Airbnb and is located 2 blocks from the U3 Line, a few stops from Gasometer Campus.
Hotels with more than 1 public transport transfers or via car:
AT Hotel Doppio located up the hill from Baumgasse Campus. Public transport Tram 71 to U3 stop Gasometer
Imperial Riding School Renaissance Vienna Hotel located near Rennweg station, 1 schnell bahn stop to Landstrasse then the U3 to Gasometer.
Larry