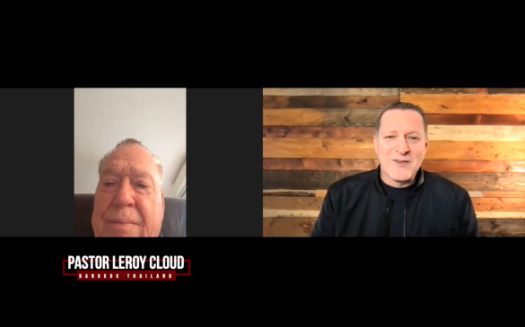 Interview with Pastor Leroy Cloud
We are honored to share a video interview with you today of a recent conversation I had with Pastor Leroy Cloud. Click here to watch Interview
Pastor Leroy has served as a pastor, missionary and preached in over 70 different nations. During his time as pastor of ICA Hong Kong, the Lord used him to see the church purchase and renovate a theater that has been a strategic part of the reach ICA has today.
Pastor Leroy was baptized in the Holy Spirit 80 years ago and continues to share a prophetic voice with our generation today.
I hope you enjoy listening to his wisdom and encouragement but want to ask you to lean in as he leads us in prayer at the end of the video.
Click here to view the video.
We're praying for you and your team this week!
Larry