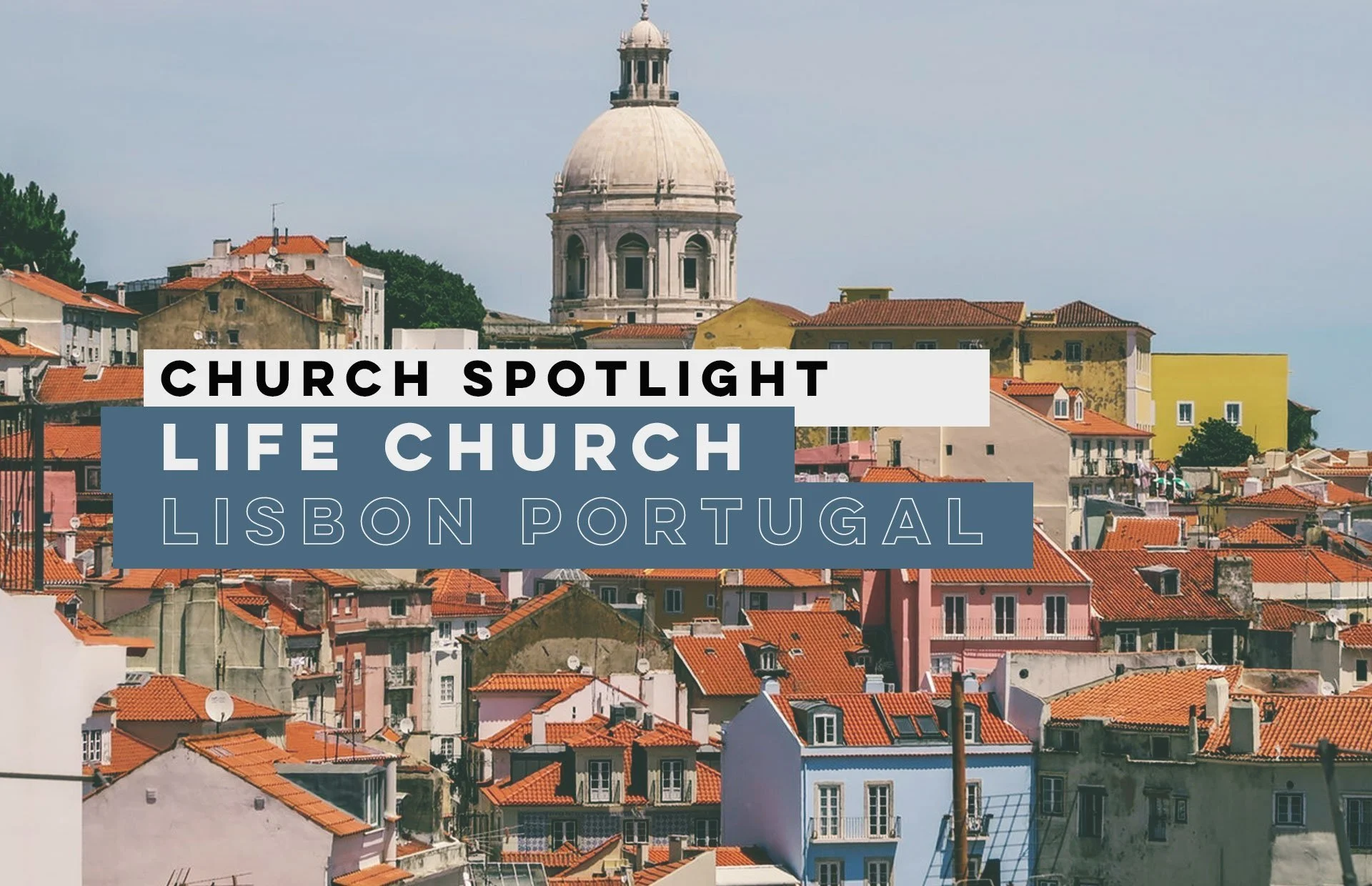 LIFE CHURCH, LISBON PORTUGAL
Daniel and Joy West 
We've been missionaries to Spain since 1988, now we are changing fields to Portugal. 
For the last 8 or 9 years we have made many trips to Portugal accepting invitations to minster there training several evangelism teams.  We have also preached evangelism and missions in many Portuguese churches around the country.   And now we have been given the invitation from the Assemblies of God of Portugal to plant the first Assembly of God International Church in the Country.
After receiving numerous invitations to come to Portugal, we began to pray for his will concerning this new adventure. The Lord began to confirm to Joy and I independently that we were to plant the international church in Lisbon.  During my devotional times the Lord began to download several things HE wanted to see done. 
Go with a team.
Reach into the University of Lisbon
The church is to be a missionary supporting body.
The church is to be planted on Lisbon's Eastside.

 

My preaching is to be more expository.

 
During our time of itineration the Lord has sent 5 younger people involved in ministry to come to work with us and make up the leadership team to do the church plant.  They are in various stages of the AGWM process. 
As of October 2018, we have no home, we need prayer that God would supply a place to live which would be suitable for home meetings and hospitality. 
This coming year, along with language learning we will do Red Box style of evangelism and begin putting together our launch team.  Please pray we will find the ideal location and building for the launch.  A dream of ours is for our first location be in a coffee house setting which would be a draw for University students and young people.  We can use it for evangelism and discipleship during the week and services on Sunday.  As we grow out of it, we will leave it for Students for Christ and move to a larger venue. 
Pray that as we evangelize, people would be convicted of sin and turn to Christ.  These new converts are who we hope to disciple and form into our launch team. 
Why are we going to Lisbon's eastside?
It's near the University of Lisbon, 47,000 students.

 

One article stated that about 80% of those under 30 speak some kind of English.

 

About 27% of the Lisbon inhabitance speak English.

 

There are several English-speaking embassies in the area.

 

There are business owners in the area who also speak English.

 

The hubs of communication are located there.

 

Interstates,
Subway,
Train
Airport.
This may sound idealistic, but it is our plan for now.  Pray for the favor of God and man over this endeavor.