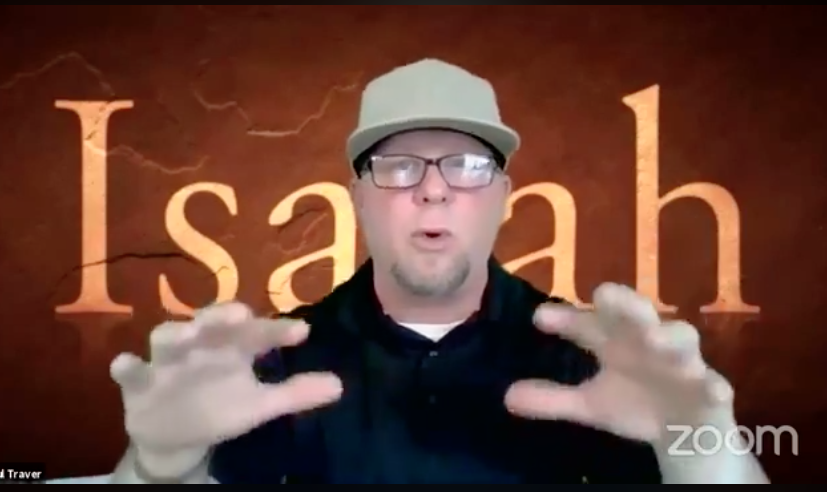 Lockdown in Kaiserslautern: Paul Travers
Locked In But Not Locked Out … FEIC Member Churches Thrive During COVID-19 Lockdown
As the COVID-19 pandemic swept through Europe months ago, national lockdowns became the norm. Government officials restricted individual movement and group gatherings to minimize the spread of the virus.
But that hasn't stopped the church from being the church!  FEIC member churches across Europe – and even Northern Africa – continue to meet and minister online throughout the lockdown.
Over the next few days, the FEIC communications team will release a series of brief interviews with a number of pastors from our member churches on how they are coping with lockdown, how they are keeping ministry going, testimonies of what God is doing in their church and city, and what they've learned through this unprecedented experience.
We hope you enjoy this series we're calling: 'Locked In But Not Locked Out … FEIC Member Churches Thrive During COVID-19 Lockdown'
Jeff Slaughter for FEIC
Lockdown in Kaiserslautern: Paul Travers
Paul Travers and wife Lori pastor True Life KMC in Kaiserslautern, Germany. They also co-direct iYouth Camp.
FEIC: How are online services going for True Life KMC? What kind of engagement are you getting? What has surprised you about having services online?
Paul: We are having services online through Zoom and Facebook. It seems that our engagements are up. As far as folks sticking with us though, that has been hard to tell since we don't seem to be able to connect with them directly. The most surprising thing has been the amount of tech involved to get it going well.
FEIC: Since you started having services online, what have you learned that works and doesn't work? Anything you can share could be helpful to someone else.
Paul: We have noticed that having shorter services has helped alot. Keeping the sermons down and the worship down seems to keep people's attention better.
FEIC: Can you share a testimony or two about what God has done for you, your family and your church during this time?
Paul: Personally, we have come together closer. Before, we were running at both ends and trying to have time with each other. We have enjoyed our times together and being together. It has brought us closer. For our church, it seem to have really caused our church family to assess where they are. We have lost some, and I believe we have gained some. But over all it seems that those who are serious are staying connected.For me personally this has been a difficult time. Not because of isolation but because I lost my father at the onset of this thing. I have not been able to have his funeral/memorial. Everything seems in limbo. During our isolation I have struggled with the grieving process and have been able to have some counsel in that area.
FEIC: Do you and/or your church have any specific prayer requests you would like to share?
Paul: Always! We need prayer as a church, and we need prayer as a family. As you know this has really affected our church, and other churches. How will we do children's church going forward? What about youth? What about other ministries we were used to? As a family, we have had to change our whole schedule for our scheduled itineration. We are already contacting churches and pastors as to what we need to do to remain in contact with them. We have lost some support….how will we regain that? What are we looking at long term?