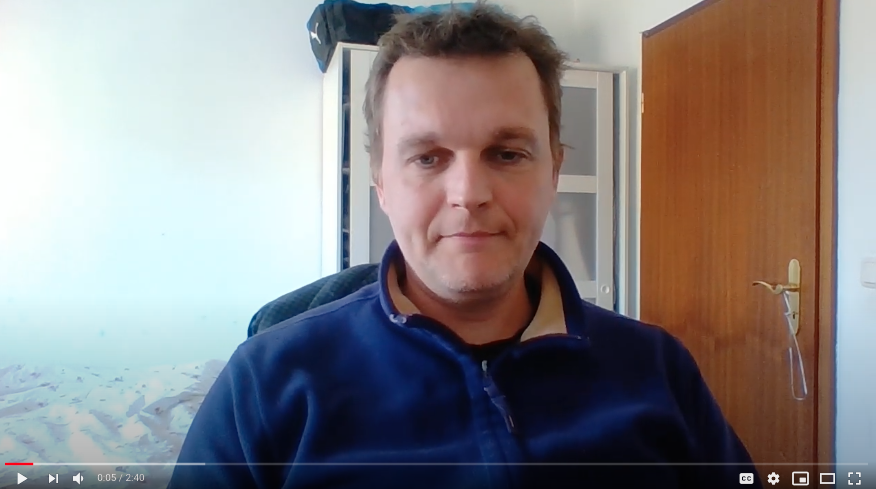 Lockdown in Munich: Bernd Armbruster
Locked In But Not Locked Out … FEIC Member Churches Thrive During COVID-19 Lockdown
As the COVID-19 pandemic swept through Europe months ago, national lockdowns became the norm. Government officials restricted individual movement and group gatherings to minimize the spread of the virus.
But that hasn't stopped the church from being the church!  FEIC member churches across Europe – and even Northern Africa – continue to meet and minister online throughout the lockdown.
Over the next few days, the FEIC communications team will release a series of brief interviews with a number of pastors from our member churches on how they are coping with lockdown, how they are keeping ministry going, testimonies of what God is doing in their church and city, and what they've learned through this unprecedented experience.
We hope you enjoy this series we're calling: 'Locked In But Not Locked Out … FEIC Member Churches Thrive During COVID-19 Lockdown'
Jeff Slaughter for FEIC
Lockdown in Munich: Bernd Armbruster
Bernd Armbruster and wife Ryoko pastor Althea Church in Munich.
FEIC: How are online services going for your church? What kind of engagement are you getting? What has surprised you about having services online?
Bernd: Yes, we do put our services online (but only the message, not worship). We pre-record the sermon beforehand, but we do go live with the sermons at the usual service time. This way we try to encourage people to keep their regular Sunday routine and keep the time on Sundays free (which will hopefully also make it easier for everyone to come back once we are allowed to meet again). On top of Sunday, we do have three other regular online meetings: Our Bible study (where we discuss last Sunday's sermon together, ask questions, study a related passage in more detail, etc). a fellowship/prayer time for the ladies and the same for men. "Christ centered community" is one of our core values, and we want to make sure that we continue to focus on our relationships with each other as much as the circumstances allow.
FEIC: Since you started having services online, what have you learned that works and doesn't work?
Bernd: As mentioned, keeping the schedule and streaming the sermons at the regular service time has helped our people stay engaged. But we have already posted our sermons online since the beginning of our church, so there hasn't been much of a change in our online presence. A person who simply checks our our online channel won't see much of a difference now compared to 3 months ago.
Having a Bible study on the topic of the sermon definitely helps as well. We see two major "peaks" when people listen to the sermon: One when the sermon is streaming, and one in the last few hours before our Bible study. Having such a Bible study time on the topic of the sermon definitely encourages people to listen to it (again), especially during this time, when otherwise "nobody notices whether I'm listening to it or not"
FEIC: Can you share a testimony or two about what God has done for you, your family and your church during this time?
Bernd: Our family has definitely grown closer to each other, since we spend more time with each other. There's more laughter, more fun and more appreciation for each other. As for our church community: There's certainly a new appreciation for each other during this time as well. Some of us are really enjoying this time (slower, more family time, etc). Others really struggle (uncertainties in jobs, loneliness, etc). We feel that though we are physically separated from each other, we're growing closer to each other. There's a greater appreciation for the community, and a greater willingness to support each other during this special time.
FEIC: Do you and/or your church have any specific prayer requests you would like to share?
Bernd: There are some signs that we might be allowed to meet again soon (but no official announcement yet). If we can meet, there will certainly be a lot of restrictions (Services are probably limited to 1h, people have to sit 2m away from each other, masks will be required, etc).
So we are currently thinking/praying through some major questions on what our services can and should look like in the next few weeks and months.
How does God want us to worship Him with all the restrictions we expect to be facing when we can meet again?
What do we do with our small children, since it'll be impossible for them to keep the required distance from each other?
Instead of simply "going back to running services the way we did 2 months ago"

Which of the service elements we did before does God want us to pick up again?
And what does He want us to not do again or do differently?
Are there any elements He wants us to start now, that we never did before?