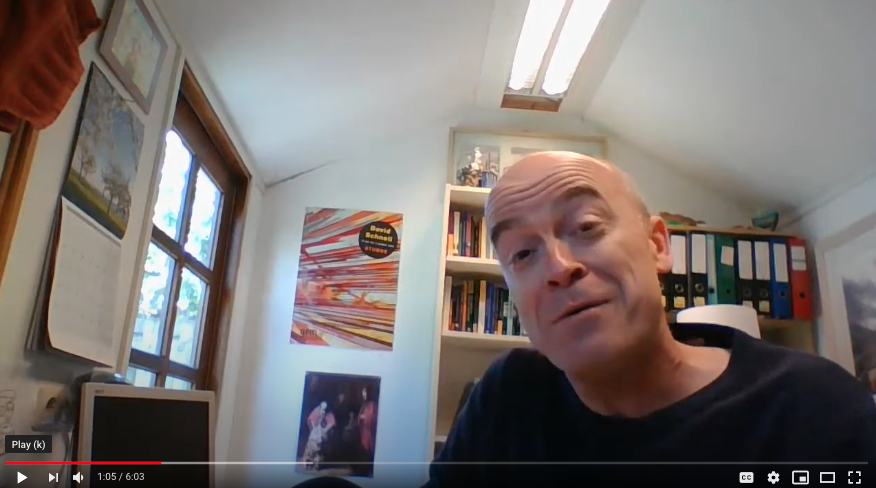 Lockdown in The Netherlands: Andy Vince
Locked In But Not Locked Out … FEIC Member Churches Thrive During COVID-19 Lockdown
As the COVID-19 pandemic swept through Europe months ago, national lockdowns became the norm. Government officials restricted individual movement and group gatherings to minimize the spread of the virus.
But that hasn't stopped the church from being the church!  FEIC member churches across Europe – and even Northern Africa – continue to meet and minister online throughout the lockdown.
Over the next few days, the FEIC communications team will release a series of brief interviews with a number of pastors from our member churches on how they are coping with lockdown, how they are keeping ministry going, testimonies of what God is doing in their church and city, and what they've learned through this unprecedented experience.
We hope you enjoy this series we're calling: 'Locked In But Not Locked Out … FEIC Member Churches Thrive During COVID-19 Lockdown'
Jeff Slaughter for FEIC
Lockdown in The Netherlands: Andy Vince
Andy Vince and his wife Helen pastor International Church of Leiden in The Netherlands.
FEIC: How are online services going for your church? What kind of engagement are you getting? What has surprised you about having services online?
Andy: We have been having services online now since mid-March. These are pre-recorded and posted on the church Youtube Channel, followed up by a 'virtual coffee time' using Zoom. In the coffee time, we also have communion on relevant weeks (as well as it being in the pre-recorded service) In the week our student group and Connect groups are meeting online and we have 'drop-in' times once a week too. Some weeks we have been posting a short daily devotional, on other weeks just on one or two days.
The Sunday services seem to be being watched by numbers that would reflect the make-up of households of the congregation. Though we know there are others watching also who have not normally been part of ICL. That is encouraging. The maximum we have had in a virtual coffee time at once has been about 20 people; there has been good interaction including moments to pray together. Connect Groups are being well 'attended' and some have joined the groups since we moved to online.
The biggest surprise? What, besides how tiring it can be at times! I think the joy of knowing there are others connecting with the church who didn't do so in the past.
FEIC: Since you started having services online, what have you learned that works and doesn't work? Anything you can share could be helpful to someone else.
Andy: Several things:
Focus on the Lord and being community together more than getting everything perfect technically.
Let the tech serve our being church not round the other way!
Don't try singing altogether unmuted on Zoom! Unless you want to fulfil 'make a joyful noise'!!
Involve as many people as possible in front of camera – lots of congregation members have really expressed that this has helped with keeping a sense of community.
Check security protocols – it can be an extra worry for some people and can put them off being online
FEIC: Can you share a testimony or two about what God has done for you, your family and your church during this time?
Andy: It has done me good to see members of the church community really looking out for each other as well as helping others outside of ICL. There is much evidence of 'growing and being built up in Christ's love' – this connects with our key verse for this year: Ephesians 4:16. The Lord is not limited by church life having to be online. At a personal level, I have been grateful for 'extra helpings' of grace from the Lord during these weeks.
FEIC: Do you and/or your church have any specific prayer requests you would like to share?
Andy: As I think will be true for many congregations – that as we carry on being online that we will continue to grow together in Christ. The sense of being church together will keep growing, not diminish. That there will be opportunities to share about the love of Christ with others in the wider community and online.