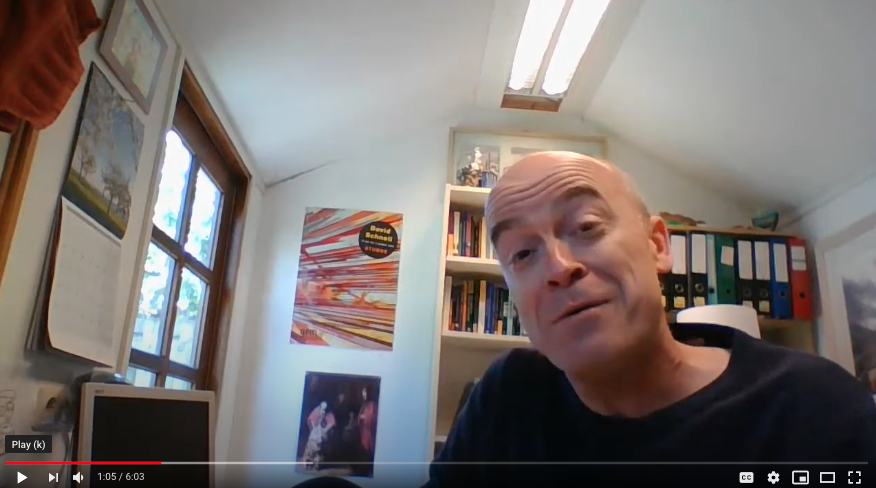 Lockdown in Leiden: Andy and Helen Vince
Lockdown in Leiden: Andy and Helen Vince
How much of the year did you and your church/city spend in lockdown vs. free to have church?
* March to July last year we were online only.
* In the summer holidays we had a mix of some outside services and online gatherings.
* Into the Autumn, we had an in-person service for 30 adults plus our kids/youth groups every other week. The services were live-streamed. Every other week, we met online only.
* Since mid-December, we have been having only online services again.
* Hopefully based on Government plans, we can have limited in-person services again from the end of May or sometime in June.
What are some of the good things you witnessed over this past year?
* Members of the congregation encouraging one another in faith and life despite it all
* That we were still able to have a baptism service.
* Volunteers rising up in all kinds of creative ways to help us keep being a worshipping, serving community
* Small groups and the student ministry still happening, even if had to be online for most of the time
* Our course to find out more about Christianity had to be online. This resulted in some being able to be part who couldn't have done so had it actually been an in person gathering.
What are some of the difficult things you and your church experienced?
* Members not being able to visit loved ones who were sick or be there for funerals. *
* People who have lost their jobs.
* Not being able to meet together much of the time in person – either on Sundays or in our small groups.
* The loss of so many fellowship moments together.
* Some of the congregation feeling very disconnected
How do you think this year has affected your church?
I think it has been helping us think afresh what is really important about our faith in Christ and what it means to be a church community. At the same time, many in the congregation have found it a very hard period of time including still being church together. We look forward to times ahead where meeting again in person can happen more.
Practically the year has meant, as with many congregations, that we have more of an online presence now. That will continue even once out of all covid restrictions.
Almost one year on, what has God taught you through this unprecedented experience?
* Hurray for the Lord's grace.
* His promise to build His church remains true as ever.
* I nor any other human can be a 'messiah' for everyone. Yet nor do we need to try to be!
* To be grateful afresh even for things that might seem 'small'.
* Fresh confirmation of the importance of encouragement and coming alongside others to be a support