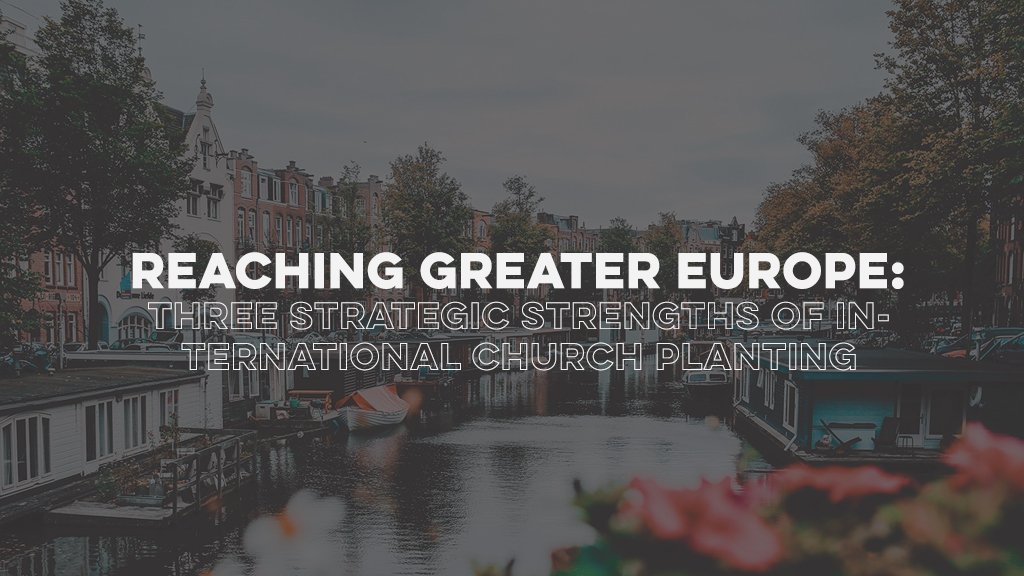 Reaching Greater Europe: Three Strategic Strengths of International Church Planting
By Paul Trementozzi
For many years I have thought to myself, 'if I would ever go back and pastor a church in Europe what would that church look like?' It is very clear to me that it would be, without question or hesitation, an International Church. There are many good reasons for this, but for this article, I will focus on a few thoughts based on my experience and observation on reaching greater Europe.
When I served as Area Director for Southern Europe I was confronted with a challenging situation by the Italian National Church. At the time, we simply couldn't find the right fit with our relational realities and the missionaries struggled in their identity. I felt compelled of the Lord to see if our Italian brothers would be willing to allow us to focus our energies upon the immigrant communities of Italy and expand our small network of International Churches. The leadership felt this was a good place to concentrate the efforts of AGWM and suddenly we had clarity of purpose and the entire network began to grow.
We all spent a great deal of time and energy trying to define 'international church' and answer the question, 'What makes an international church different?'
Non-Threatening to National Partners
There are many opinions and observations that are relevant and helpful, however what I discovered through the challenging situation I encountered was that the accepted concept of the International Church culture was non-threatening and overall acceptable to our national relationships. This was more significant than I immediately realized as it is also true all across Europe. Being non-threatening to some of the more challenging relationships that we had gave time for new relational trust to be built and evaluation of overall worth of the ministry to our national partnerships.
A Welcome Mat to Nationals
Another wonderful discovery has been that although International Churches target the immigrant and international communities, this non-threatening culture has become a welcome mat to nationals who would not easily attend a traditional national church. Europeans are most attracted to being included into the global community. The global language remains English.  Diversity of culture and interest in being part of something beyond and bigger than the local community remains quite appealing to the European. When this is combined with an attitude of generosity, genuine humility and fraternal love toward our national partnerships, the potential for healthy renewed relationship can become greatly realized and I believe the Kingdom is blessed!
This non-threatening thread of IC DNA was clearly displayed during the refugee crisis in 2015-17. The International Church immediately became a literal sanctuary and protection to the lost and hurting refugee. Thousands of refugees came to Christ and remain in the IC community of faith all over Europe. To God be the Glory!
Palatable to Secular Europeans
Not only is the International Church used to renew and heal relational challenges with the National Church, it also has become more palatable to the secular European aversion of traditional religious expression. The value of the religious international public coming together to make a healthy investment into the overall local community has merit and value to religious secularists and even the non-religious secularist. It is a bridge to reaching the secular majority of Europe and this cannot be emphasized enough. It is a great challenge to reach the intellectually wounded mind and emotionally battered European to re-evaluate the worth of faith in life once again.
It is evident to me that this non-threatening, welcoming global community of faith (International Church) is a God ordained, Spirit inspired provision to reach many secular peoples of Europe.