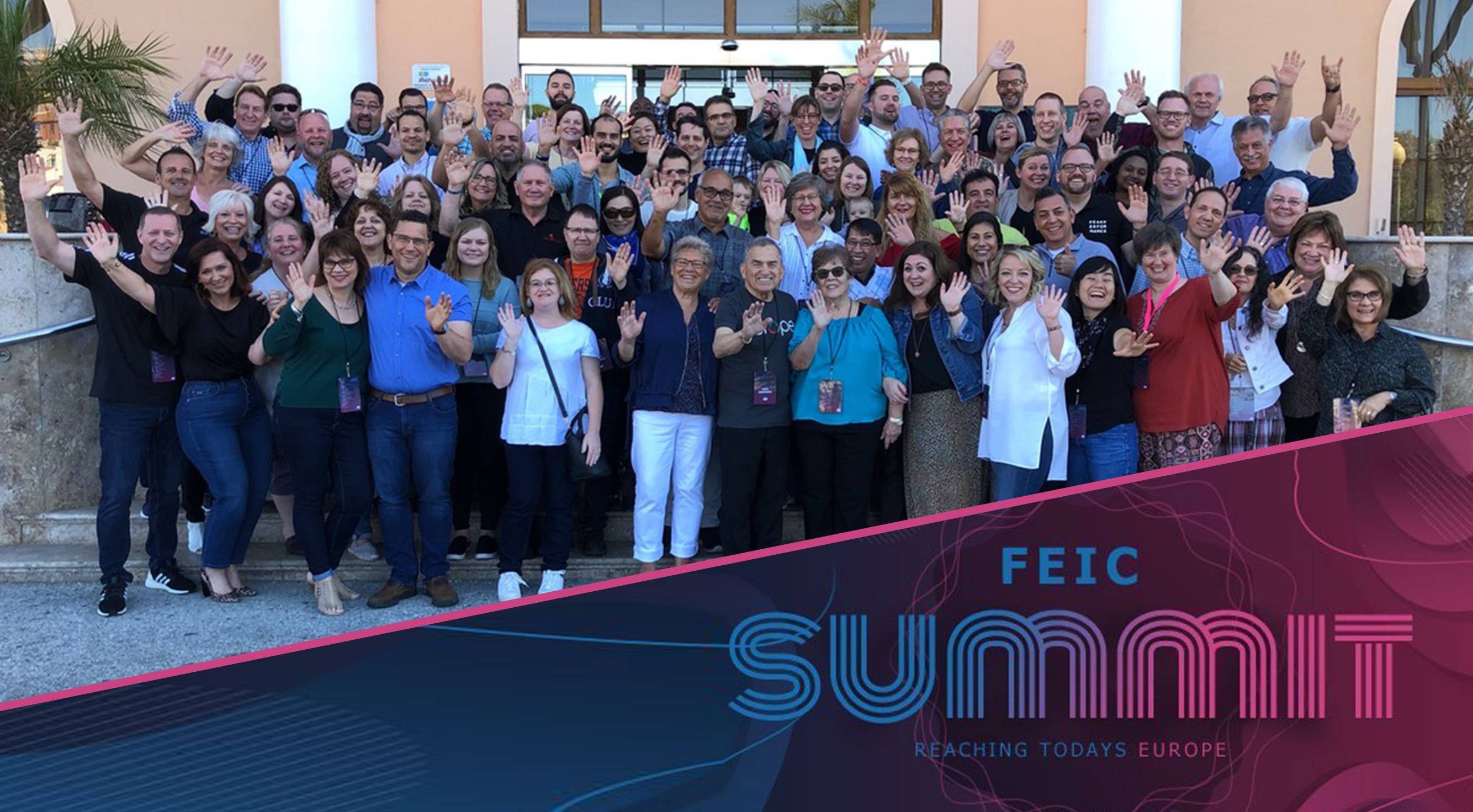 2019 FEIC SUMMIT REFLECTIONS
Our 2019 Summit is over but our hearts are still full of all God said and did among us this week!
Every year guarantees special times of relational connections, tangible resources and takeaways as well as opportunities to recharge our spiritual life.
This year accomplished all that and much more!
We want to express our appreciation to all those on the SUMMIT team who worked behind the scenes to create such a great week: Kerri, Seolhee, Josue, Lucia, Juan, David and Dana Santiago, Jeff and Nolan. Thank you!
Thanks to John Carrano and to Rick and Jennifer Pasquale for speaking in our evening sessions and the great investment they made in us.
Also, we want to give special thanks to all our workshop presenters helped us be more effective as we reach today's Europe! We'll be posting any notes we received the website within a couple of weeks.
Creating a Volunteer Culture – David Santiago
Leading From Your Values – Kelly Delp
Growing Your Children's Ministry – Kay Farmer
I Promise To Love, Honor and Vacuum – Tom and Phylis Benigas
Build It and They Will Come – Tony Gryskiewicz and David Maxwell
5 Secrets of an Effective Church Website – Adam Highfill
Engaging Your Church In Compassion Ministry – Ron Showers & Kevin Miller
Activating Your Church In Evangelism – Philipp Schmerold
The Mini-ConVerge Worship Seminar – Jeff Slaughter
Church Governance Models – Larry Henderson and FEIC panel
FEIC Women's Connect – Melinda Henderson
Go ahead and mark our 2020 dates on your calendar:
Relational Retreat in Marrakech, Morocco May 12th – 15th
FEIC 2020 SUMMIT – October 13th – 16th
Let's really be a relational network! We encourage you to keep in touch with the new friendships you made and let's really pray for God's best across Europe.
Praying you have a great gathering this weekend!
Larry