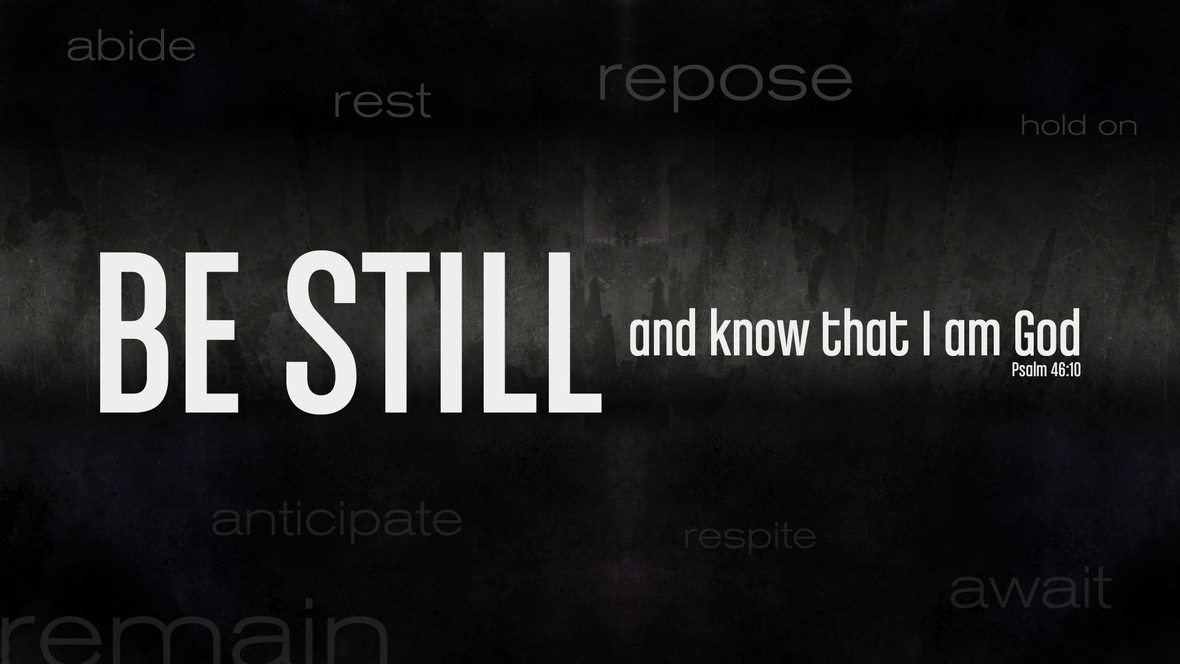 When was the last time you were still? Really still?
We all try to build in opportunities each day to spend time with God but if we're honest most of the time our work for God can blur with our walk with God.
What begins as God's vision can easily drive us to work for God when in reality we are mostly serving our own purposes.
I believe God wants us to work! In fact, God modeled this example during creation as He worked 6 days. God is still working and empowers us with gifts to work for His Kingdom purposes.
The issue becomes when we lean on our gifts rather than our dependence on the Spirit.
Paul warns us in Galatians 3 – "After beginning by means of the Spirit, are you now trying to finish by means of the flesh?"
Let's take time today to just be still… be still and know that He is God. He is!
He's still the Master Architect of His Church. He's God over our challenges, our finances, our families… over everything we see and the things we don't see.
In our stillness, God reveals Himself clearly.
We live in a culture that makes so many decisions based on short-term thinking but let's remember our call is for the long haul.
So, take some time to be still… and see that He is still God.
Praying God's power would manifest in your life and gatherings this weekend!
Larry