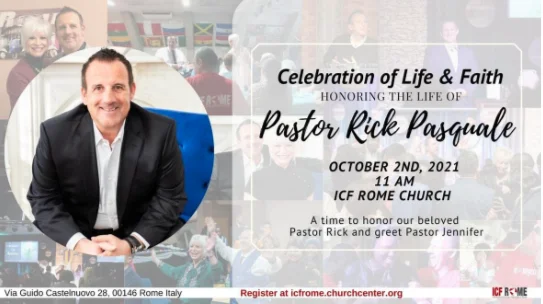 Hi Friends,
We want to let you know of two upcoming services at ICF Rome.
On Saturday, October 2nd, there will be a Celebration of Life Service to honor Rick Pasquale, our friend and pastor. You can register to attend at icfrome.churchecenter.com or CLICK HERE. Let's join with Pastor Jen and the ICF Family as we celebrate Pastor Rick's legacy of Faith, Family and Ministry together around the world.
ICF Rome will also be welcoming Pastor Paul and Angie Trementozzi, Europe Regional Director, in both of their morning services on October 3rd. Registration is needed for in person attendance. Please register HERE .