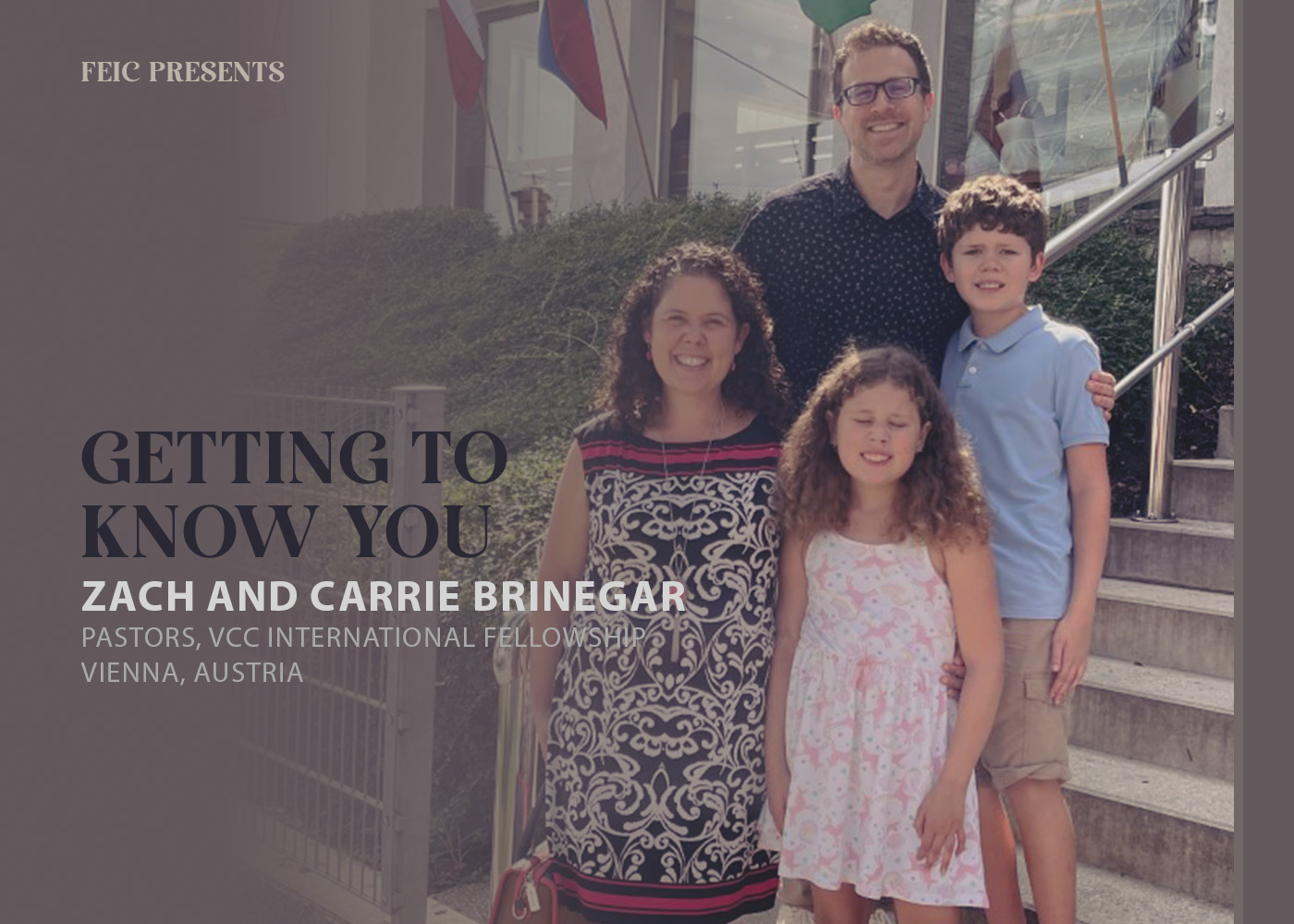 Getting to Know You: Zach and Carrie Brinegar
Our 'Getting to Know You' feature introduces you to pastors and ministry leaders within the Fellowship of European International Church network. In this story, we highlight Zach and Carrie Brinegar, new pastors of Vienna Christian Center International Fellowship in Vienna, Austria.
Share with us about your life growing up: where you are from, where you went to school, what you studied and about your younger years. Tell us how you met the Lord and how He changed your life's direction.
Zach: I grew up in Bloomington, Indiana. Although I didn't grow up in church, I became a Christian at 18 years of age when a friend invited me to hear an evangelist at the local AG church. I immediately went to Southeastern University. While working at a church near Orlando, I met Carrie. I earned my BA in pastoral ministry, and my MA in theology. I'm now working on the MDiv but that will take a while! And eventually I plan to pursue a Dmin!
Carrie: I grew up in Atlanta, Georgia and attended the same church all my life. I was incredibly blessed to have wonderful parents, pastors, and leaders that poured into me from a young age. I was called to missions when I was 13 years old. After graduation, I attended Southeastern where I majored in Elementary Education, simply because I knew that many countries which are closed to the gospel would allow me in to be a teacher.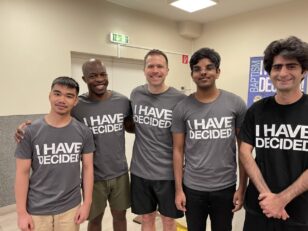 Tell us about your ministry work before you came to Europe.
Zach: At college, Carrie and I bonded over our shared calling to the mission field. In fact, I convinced her not to go to China as a single missionary, but rather marry me, and we would go together!
Carrie: Within a couple of years, we knew it was time to GO and fulfill the call God had placed on both of our lives, so we signed up as Missionary Associates for a year to go to China.  After many extensions we realized this would not be a one-year commitment, but a lifetime!
Zach: We spent a total of 12 years there, including itineration and served in a variety of roles, including as the principles of the AG international school. We were language students for a time, while participating in other "underground" activities like teaching with a local church. Our last role was on staff at an international church in Shanghai where we lead children's ministry and mission outreaches.
Carrie: We absolutely LOVED serving in Northern Asia!  We worked a lot with children, University students, village outreaches, even worked with underground churches teaching children's ministry.
How did God lead you to Europe?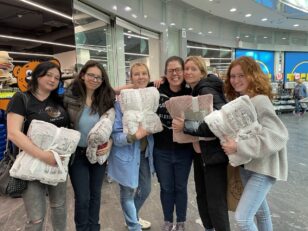 Zach: We felt that our time in China had come to an end for a variety of reasons, and shortly after that realization, we were in contact with Larry Henderson, who had just become the Central Europe Area Director for AGWM.
That connection led to us coming to Vienna Christian Center. We had no concrete plans of what our roles would be. However, eventually, we were asked to lead the International Fellowship of VCC.
What do you find most interesting the ministry of VCC?
Zach: The most interesting aspect of VCC is the model – several congregations all together, working towards the same purpose.
What do you see as Vienna's greatest spiritual needs?
Zach: By far the greatest spiritual need in Vienna, and by extension Austria and Central Europe, is an exposure to the Gospel. They have cathedrals and religion but need a genuine encounter with the risen Christ.
What makes VCC International Fellowship different from other congregations in the area is that we have:
■ An amazing history
■ Are a unique church among the Free Christian churches of Austria (making us legal)
■ Two fantastic buildings that provide so much ministry opportunities
■ Several pastors who work together to fulfill our vision.
What is your vision for the church?
Zach: The vision of VCC includes, as always, being a model "International Church", which makes us unique within Vienna. Our vision will always be to ultimately make a spiritual impact on Vienna, Austria, and Europe.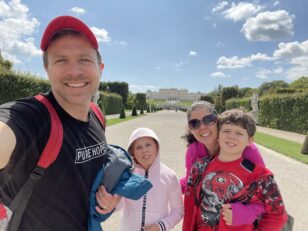 Tell us about your family.
Carrie: We have two amazing children!  Kai, who recently turned 13 years old, was born in Beijing.  He is a sweet and funny kid who adores his little sister and video games.  Mia, 10 years old, is a funny, outgoing, happy, extrovert that thrives being around people constantly!  She loves to sing and is learning to play piano!
How can fellow FEIC member pastors pray for you guys?
■ Pray for our church for continued unity among our pastors and congregations
■ Pray for our family as we continue to transition to life in Austria and Europe
■ Pray for all our congregations that we would seek Jesus, His presence, and be transformed into His image as we minister and reach Vienna with the Good News of Christ!