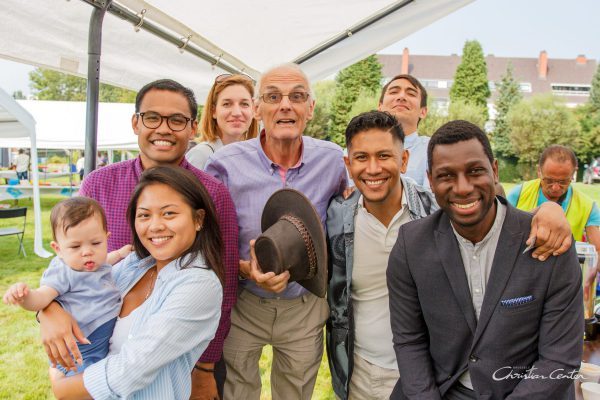 Happy Anniversary to Pastor Daniel Constanza and Brussels Christian Center
We want to say Happy Anniversary to Pastor Daniel Constanza and Brussels Christian Center as they celebrate 40 years of ministry as a church family!
We pray you guys have a memorial weekend as you honor the past, celebrate the present and embrace the future of all God will do through the great family at Brussels Christian Center.
This week I was reflecting on a message I remember my father-in-law (Howard Reynolds) preaching almost 20 years ago. The title was: "The Next Thing God Does Will Always Be Better Than the Last Thing God Did!"
If you've served the Lord any length of time, you know it's true! God is always active and desires to lead us into greater purposes both in our personal lives and the ministries where we serve.
There are at least four books in the Old Testament that speak to Israel during the time of being exiled about the rebuilding of the temple. We have to remember many of them had seen Solomon's temple before the exile and had to wonder how they could ever try to rebuild especially with the limited resources that they had now.
But God speaks very clearly in Haggai 2 – "Be strong… and work… for I am with you.. this is what I covenanted with you… my Spirit remains among you… do not fear… the silver is mine and the gold is mine… The glory of this present house will be greater than the glory of the former house… and in this place I will grant peace!"
Friends, we can talk about context all day long but we must remind ourselves that God's promises the same for us today! Why? Because The Next Thing God Does Is Always Greater Than the Last Thing God Did!
We are living in some of the greatest opportunities Europe has ever seen and specifically within our IC ministry context! Let's believe God for the GREATER today!
We're praying for you and your team this weekend!
Larry