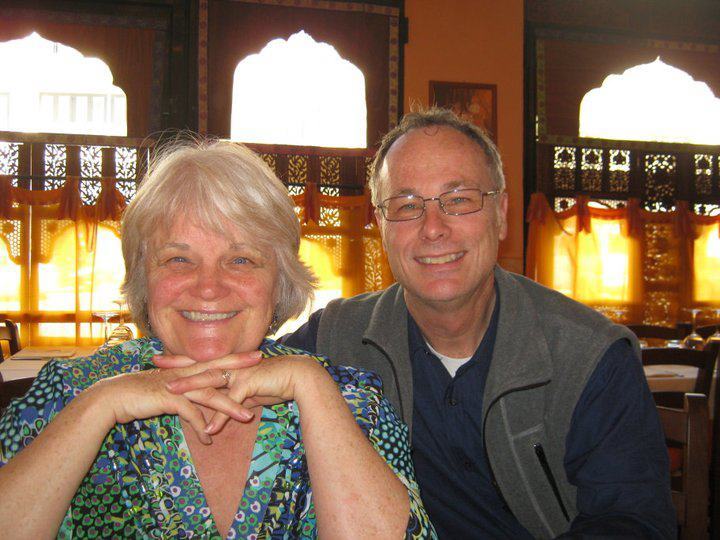 Jesus is the same yesterday and today and forever!
Hebrews 13:7-8 "Remember your leaders, who spoke the word of God to you. Consider the outcome of their way of life and imitate their faith. Jesus Christ is the same yesterday and today and forever."
It's hard to believe that a year has passed since we said goodbye to Steve and Patti. We miss them and want to take a moment to honor their lives and testimony this week.
If you have not seen it, please take a moment to look at the memorial page on our FEIC website that Jeff Slaughter wrote.
I recently ran across a newsletter Steve and Patti sent out in 2014. They thanked their financial supporters and shared great testimonies of what God was doing at ICF Padua.
They ended their newsletter with these words:
JESUS IS RETURNING SOON!
When it's all said and done, in the end, what matters is "Who is going to heaven." Jesus is returning for His Church. Our mandate is to fill Jesus's desire when He said that He wants every individual on the planet to be saved and live with Him in eternity. We pray that every life we touch in the name of Jesus will do so.
We can all say a good "amen!" Jesus is coming soon! We can tell you that ICF Padua continues to grow and stay missional so that people will be ready for heaven. Steve and Patti would be so proud of the congregation and life in the church today.
Some plant, some water, but God gives the increase! It's really is His Church! We take great hope in the fact that Jesus is the same yesterday and today and forever!
Would you take a moment over the next couple of days to join us in prayer for Alicia and Neemias, Nick and Rachel, Chris and Kim and of course all the grandkids?
If you feel you would like to honor their family, can we suggest you send a missions offering to ICF Padua to help them continue the ministry that matters most – preparing people for heaven.
ICF-Padova, Banca Prossima filiale di Milano
BIC BCITITMX 1000 0000 4687.
IBAN is IT96k0335901600100000004687
We're praying for you and all the ministry opportunities that Christmas brings!
Larry