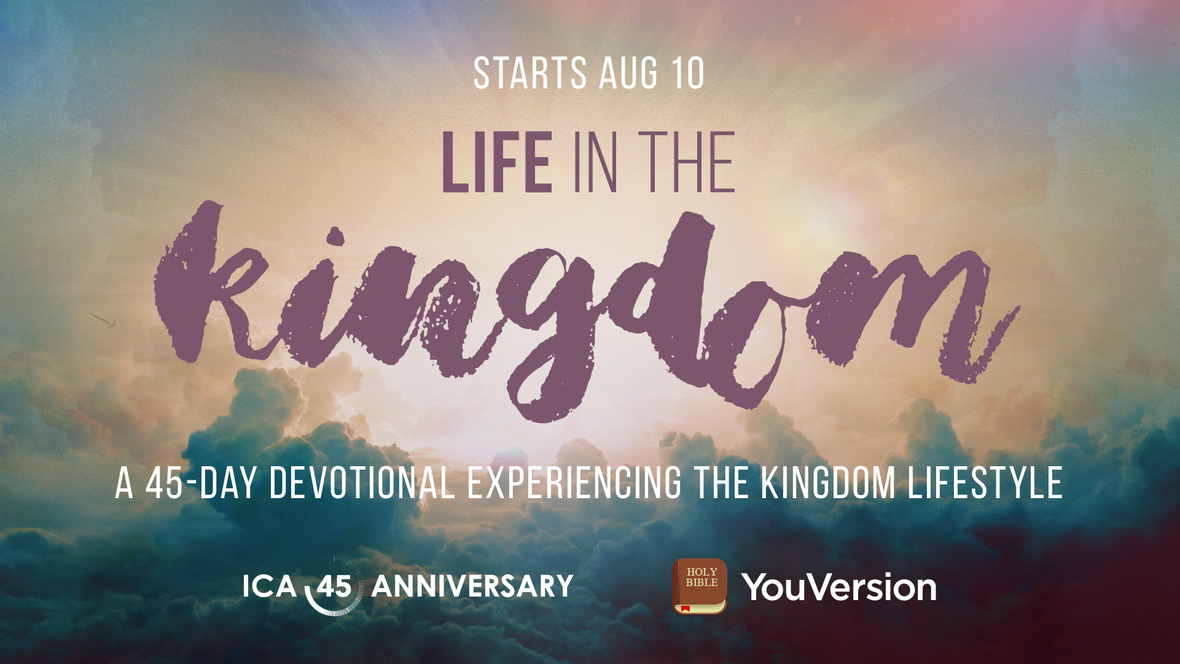 This week we want to highlight a new devotional series called "Life In The Kingdom" written by our great friend Pastor Ed Teo of ICA Hong Kong.
He's done an incredible job of addressing practical lifestyle behaviors that every follower of Jesus should demonstrate as we do "Life In The Kingdom."
We encourage you to subscribe to the 45-day reading plan on your YouVersion App and share it with others. Here's a sample of Day 29 in the plan.
Also, please take a moment and register for our FEIC SUMMIT in Madrid. We pray you have a great weekend of ministry!!
Larry
A Good Tree
Goodness is not made up of the outward things we do; rather goodness is the inward reality. Goodness is our motive and nature, a good heart.
17 So, every healthy tree bears good fruit, but the diseased tree bears bad fruit. 18 A healthy tree cannot bear bad fruit, nor can a diseased tree bear good fruit. (Matthew 7:17-18)
Everything we do and say is an overflow of our hearts. What is on the inside determines what comes out through what we say and do. Our problem is we all too often put up a "good front." How can we change what's on the inside?
16 From now on, therefore, we regard no one according to the flesh. Even though we once regarded Christ according to the flesh, we regard him thus no longer. 17 Therefore, if anyone is in Christ, he is a new creation. The old has passed away; behold, the new has come… 21 For our sake he made him to be sin who knew no sin, so that in him we might become the righteousness of God. (2 Corinthians 5:14-17, 21)
We are not sinners because we commit sin. On the contrary, because we are sinners, we commit sin. However, in Christ we no longer (not can no longer) live in sin because we are no longer sinners.
It begins with the change of our sinful nature, an exchange for Christ's nature. The problem is not the activity but the identity. When we were sinners, we commit sin. But now we are righteous, we do what is right – just like Jesus!
Prayer: Heavenly Father, Thank You for the gift of goodness in my life and just as a good tree bears good fruits, I ask for Your goodness to flow from within me, as Christ is IN me. In Jesus' precious name, I pray, Amen!