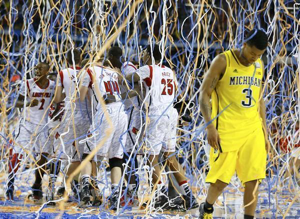 Many years ago there was a famous sports broadcast called ABC Wide World of Sports where the announcer would open by saying "Spanning the globe to bring you a constant variety of sports. The thrill of victory and the agony of defeat…."
When he said the "thrill of victory," the video showed a group of young people celebrating because they won their game and when he said the words "the agony of defeat," the video showed someone having a ski accident.
Everyone loves the thrill of victory! It doesn't matter if it's in sports, business, life or ministry. We love to celebrate those moments of success and victory.
The reality is life is not always full of the thrill of victory; sometimes we experience the agony of defeat.
You know what I mean. You pray, work hard, plan, execute but you just didn't see the results you desired or something just didn't work out.
Everyone loves to testify about their victory but If we're honest, we all experience moments of defeat as well. When we do, it's ok.
Paul reminds us in Galatians 6:9 – "Let us not become weary in doing good, for at the proper time we will reap a harvest if we do not give up!"
Let's celebrate the thrill of our victories but acknowledge when we experience a defeat, then ask God to help us grow and move forward.
Remember, we are more than conquerors through Him that loves us today!
We're praying for you this weekend!
Larry