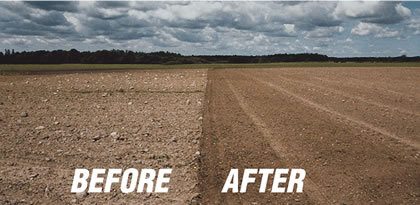 "We Have Been Removing Stones for 17 years!"
This week I spoke with Pastor Jovica Bacvanski who pastors the largest evangelical church in Montenegro.
He reminded me that Montenegro is one of the least evangelized countries in all the world with only 4 evangelical churches and approximately 150 Christians in the entire nation!
Yet in the last few months we are seeing a stirring in the heavenly realms as God is intentionally reaching out to this dark field through miraculous signs and divine appointments.
Pastor Jovica told me "We have been removing stones from the fields for the last 17 years and finally we feel the time has come to plant."
All of us have seen the fields across Europe that are full of stones that must be removed before the field has any value or use for planting.
What a testimony of faithfulness and obedience to the call God placed in their hearts that is now being rewarded.
Will you pray about joining us on the PEF IMPACT Outreach in Montenegro the 2nd-9th of July? This will be the first ever outdoor evangelistic outreach in one of the least evangelized countries of Europe. Click here for more information.
The stones have been removed and now it's time to plant! We pray 2017 will be one of the greatest years of planting and multiplication across Europe.
We're praying for you and your team this weekend!
Larry