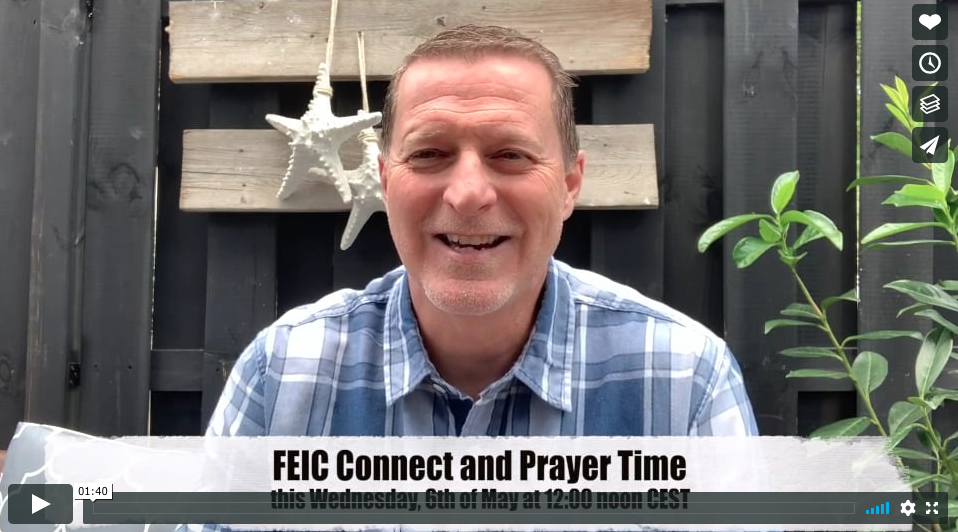 Don't grow weary in doing good!
Hello FEIC Family!
We hope you had a great weekend!
Please take a moment and watch our video for this week on not growing weary in doing good!
Most of us are entering into week 8 of the COVID-19 quarantine but keep persevering, keep trusting, keep doing what's right!
We will reap a harvest if we do not give up and are going to see some fruitful ministry as we move back into post-quarantine ministry.
We hope you'll join us this Wednesday, 6th of May at 12:00 noon CEST as we divide into rooms and talk about on-ramping back into a post-COVID quarantine time of ministry. We look forward to seeing you on the call.
We're praying for you and your team this week!
Larry