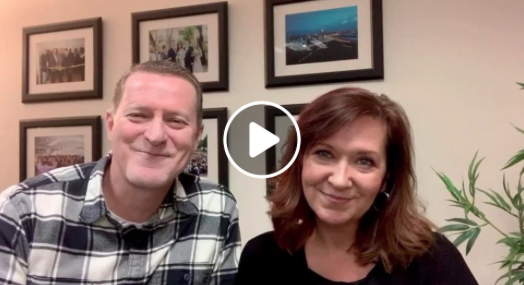 We most often read accounts of the Christmas story from Matthew or Luke but John writes some very powerful words about Jesus in his first chapter:
"In the beginning was the Word, and the Word was with God and Word was God….In Him was life, and that life was the light of men. The light shines in the darkness, but the darkness has not understood it… He was in the world, and though the world was made through Him, the world did not recognize Him. He came to that which was His own, but His own did not receive Him… Yet to all who received Him, to those who believed in His name, He gave the right to become children of God."
We're so thankful for the gift of eternal life that Jesus brings. We have received Him and we do believe in His name.
We celebrate that we are children of God and that we are part of the great FEIC family!
Melinda and I pray for each of you and send a heartfelt "Merry Christmas" from our family to yours. We'll be taking a few days off to celebrate but hope you'll watch our Christmas greetings video by clicking here or on the picture above.".
We believe God has uniquely positioned all of us across Europe to make a major spiritual impact. May 2020 be the greatest year ever!
Praying for you and your team this weekend!
Larry