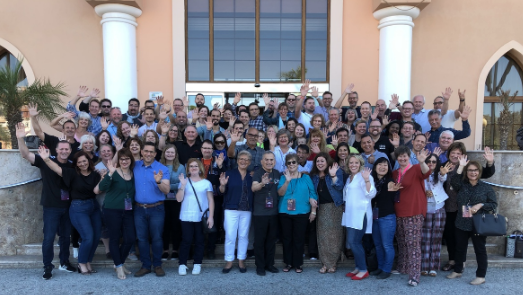 I Thank My God Every Time I Remember You
Hey Friends!
These days of lockdown have humbled all of us. They have given us unique moments to pray and reflect on what really matters to God and to us.
I'm the first to admit we can all get caught up in our labor for God that we don't slow down enough to measure what really matters to God.
It's natural to feel the weight of pastoral responsibilities, calendar deadlines and the frustrations of restrictions we're under.
Yet, this last year has also been a gift to bring us to a place that we needed to be. A place of humility, brokenness, of sensitivity and thankfulness for the people God has put in our lives.
Paul said in Philippians 1:3-6
"I thank my God every time I remember you. In all my prayers for all of you, I always pray with joy because of your partnership in the gospel from the first day until now, being confident of this, that he who began a good work in you will carry it on to completion until the day of Christ Jesus."
We miss being together but look forward to the day we can see you again. Until then, we continue to pray for you and your team.
We look forward to seeing you over the next week on our FEIC Women's Connect and FEIC Family Zoom Calls.
Larry