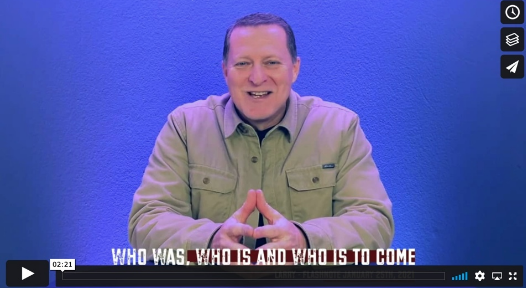 WHO WAS, WHO IS, AND WHO IS TO COME!
Hey Friends!
Thanks for taking a moment to watch our FlashNote video his week as we talk about how God knows the future.
In Revelation 1:8, Jesus said, "I AM the ALPHA and the OMEGA, who was, who is and who is to come!"
I'm so thankful that the One who's leading us today knows exactly where we're going. We can complicate it but it's really that simple.
So, let's lean on Him today and be sensitive to His voice.
We look forward to seeing you this Wednesday on our FEIC Family Zoom Call. You can click on the link below.
We're praying for you and your team today!
Larry