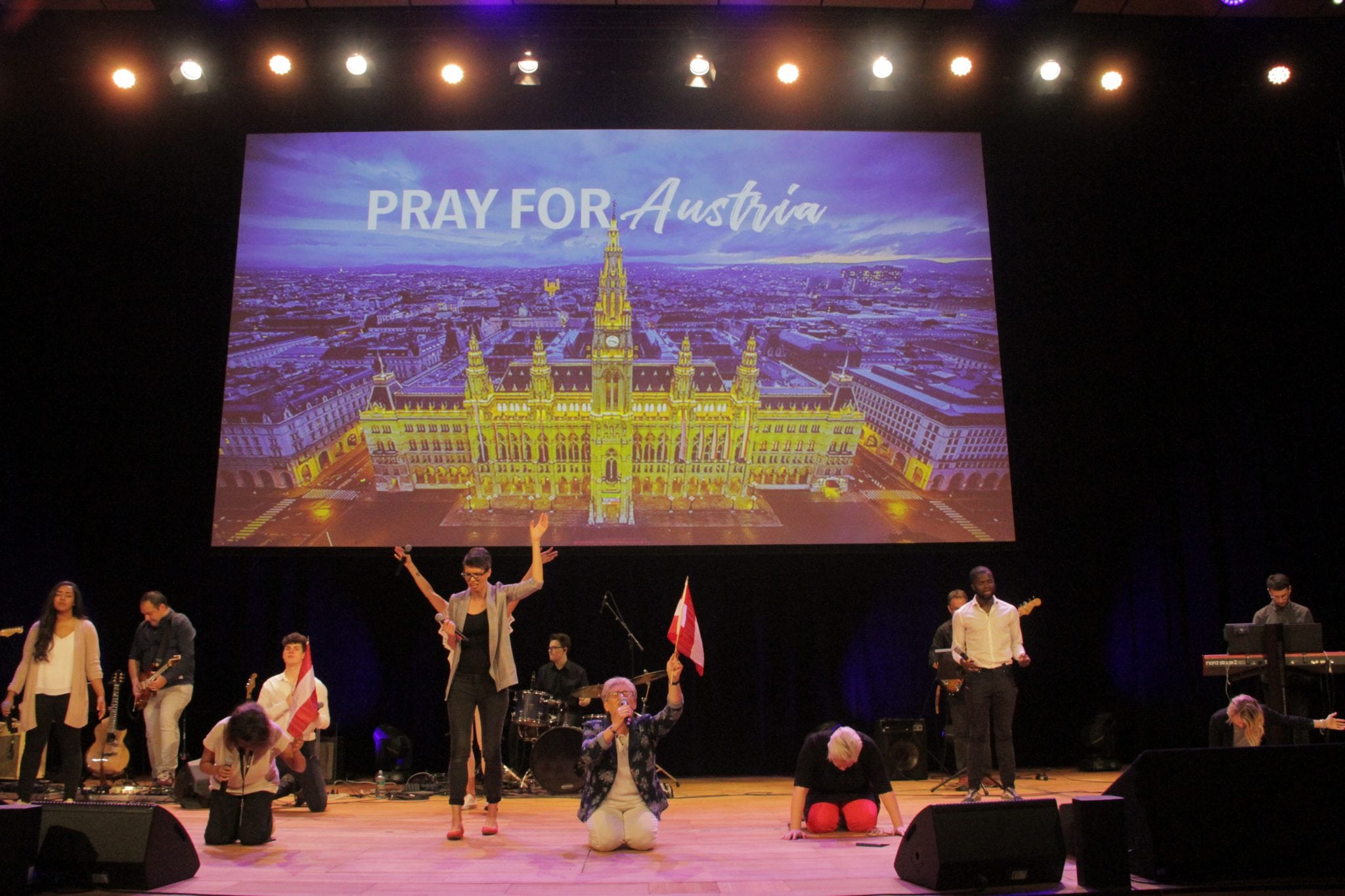 INSPIRE Women's Conference Draws 1,100 
Women from more than 10 European nations as well as  8 other nations around the World traveled to Austria to attend the first INSPIRE Women's Conference held in Vienna April 26-28.
According to Melinda Henderson, founder and host there were:
1100 conference participants
120 commitments to Christ
64 women received their first Bible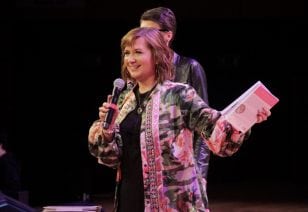 "Thanks to all who prayed for the conference," said Melinda. "It was everything and more that we could have asked God for. When the vision first came to me in 2016, never could I have dreamed what this conference would become; but it was God-ordained and God-blessed!"
From the experience of planning and hosting INSPIRE, Melinda and her team learned that a conference of this magnitude increases the faith of your home church. "They see something bigger than themselves and it increases their faith to believe for more."
The conference also raised Vienna Christian Center's influence and credibility in their city. "We had city officials who endorsed the conference and even attended," she said. "The local Christian radio station covered the conference on site!" There were many exhibitors as well who displayed a table in the expo area. 
One of the challenges Melinda experienced was trying to communicate the purpose of a women's conference. "In the USA, women's conferences are very common. But in Europe, there were a lot of questions about what it was, what we were going to do and why it cost to attend. It was a process educating the church and women about why this was important."
For those who would like to emulate the INSPIRE model, Melinda has a few words of advice. "Anyone wanting to organize a women's conference in their city should plan as far out as possible, minimum I would say is one year," she said. "I would recommend that you organize a core team of 5 or 6 women who are fully in agreement that it can be done.  Then meet with those women regularly and give them monthly assignments.   Each month you have to be accomplishing key factors that must be done to move in a forward direction. " 
Plans for INSPIRE 2019 are underway and dates are already confirmed. "God is moving in Europe and we want to do our part to ride that momentum," says Melinda. "How will we change the spiritual climate of Austria, of Europe and of the World? It will happen by reaching one woman at a time.  Change a woman and you change every person that she will influence."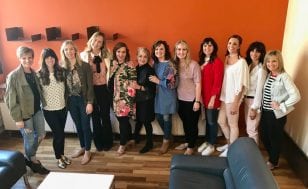 INSPIRE 2018 Testimonies
After 20 years in ministry with my husband, I have experienced my first Women's Conference at INSPIRE Vienna.   Never have I felt this much joy.   I now believe that God finds value in what I do in the Church.  He has given me a vision to organize a Women's Conference for my Nation of Kazakhstan. 
– Pastors wife Agape Church in Almaty, Kazakhstan
"The INSPIRE Conference is the first women's conference I ever visited. God's presence was almost visible throughout the conference, this special love of Jesus is incomparable with any other thing! It was a conference full of joy and fellowship with women from all over the world. Jesus gave me new visions for my life during INSPIRE!"
  – Barbara Wertnig-Okpalanze, Austria
"I give God all the glory for making it possible for me to attend the women's conference in Vienna.   It was such an amazing experience for me!  Every message that I heard inspired me. I've never felt more confident, more loved and more valued as a woman, than I did during those two days at the conference. "
– Jocelyn Brupbacher, Phillippines 
"Truly I am very grateful and thankful that God made a way for me to attend this inspiring and life changing conference.  All the speakers are very anointed and were able to encourage all the women. God indeed united the women in that conference for His glory! I am so blessed."
– Grace Alvarez, Switzerland
"Thank you very much for everything!   I was so amazed with everything during our inspired conference.  I was so blessed and inspired by so many new ladies. Words cannot explain how beautiful it was from the beginning until the end. So powerful!  I invited two friends from London and they came and were so blessed. They will come back for next year."
– Katherine Saul, Vanuatu
"INSPIRE Women's Conference was an amazing event.  Melinda's professional approach, excellence and authenticity is refreshing to my soul.  My sister-in-law from Finland attended with me.  We have returned from this conference inspired and with confirmed vision.  I Believe!"
– Minric Boettiger, Missionary to Germany
"This conference changed me.  This conference made me a better version of myself. It has empowered me to do bigger things and to trust God more.  I finally understand that I am a work of art and I embrace who God created me to be.  I am blessed and so grateful to have such a sisterhood of women around me that through everything they help me to rise."
– Agata Zachoszcz, Poland 
"There are not enough words I could say on how literally AMAZING this Conference was! I will never forget the moment and power of God when I saw an ARMY of women from all over the world lift their hands up in worship: just women and their God in one room, shouting, declaring, and singing the name of Jesus over and over again.  I was convinced all of Vienna could hear.  There are so many TESTIMONIES!!! And the next 2019 Women's Conference is already announced!! SO EXCITED!!"
– Tsehaynesh Henderson, Missionary to Austria