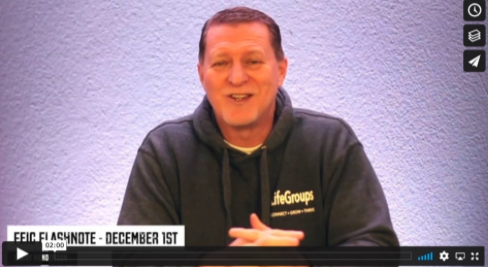 Hey Friends,
Please take a moment and watch our FlashNote trailer for this week.
We really enjoyed our time together last week on our FEIC Family Zoom call and the conversations about lessons we've learned from 2020.
One that impacted me was the value of presence.
In a year of lockdowns and restrictions, we've learned not to take for granted the opportunities we have to meet together. In fact, it's those moments together that leave the greatest fingerprint on our lives.
We pray God will continue to use us especially over these next few weeks to "be present." Let's look for ways to be present in the lives of those who need Jesus the most.
We're praying for you today!
Larry